The Yard- Coworking Space made a foundation for itself in the Midtown Section of Philadelphia by creating a cozy home away from home environment for their occupants. Once you walk into the main floor, you are greeted by Emily Anghel & Tara Moore, Community Managers for the space. Let me tell you, they are great people and bring an awesome energy to The Yard every time you see them.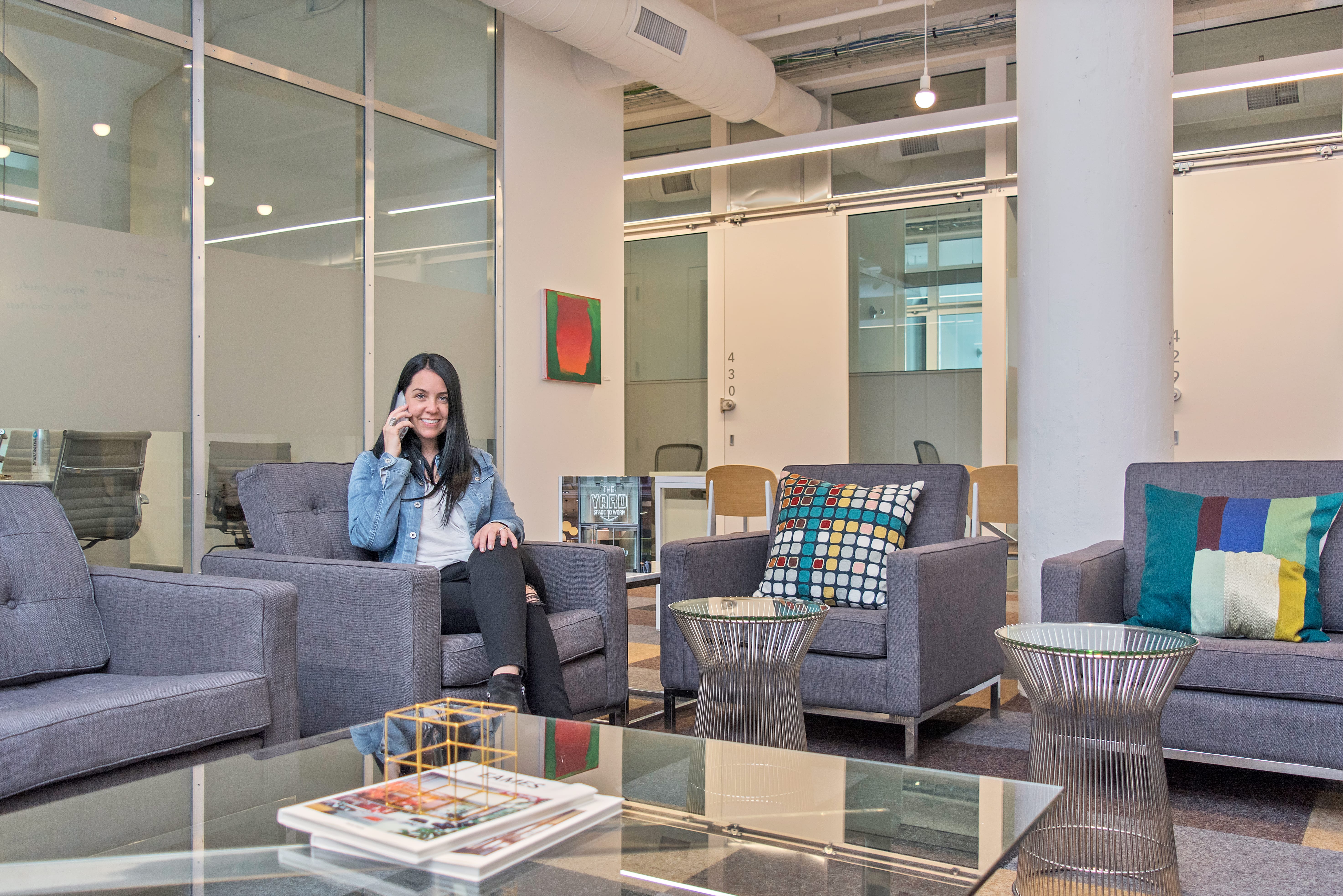 Emily & Tara are responsible for growing The Yard's reputation & hosting explorative events for Philadelphia professionals on the roof deck. That's right, the roof deck is a staple for creative showcases & networking events to gather & meet new people.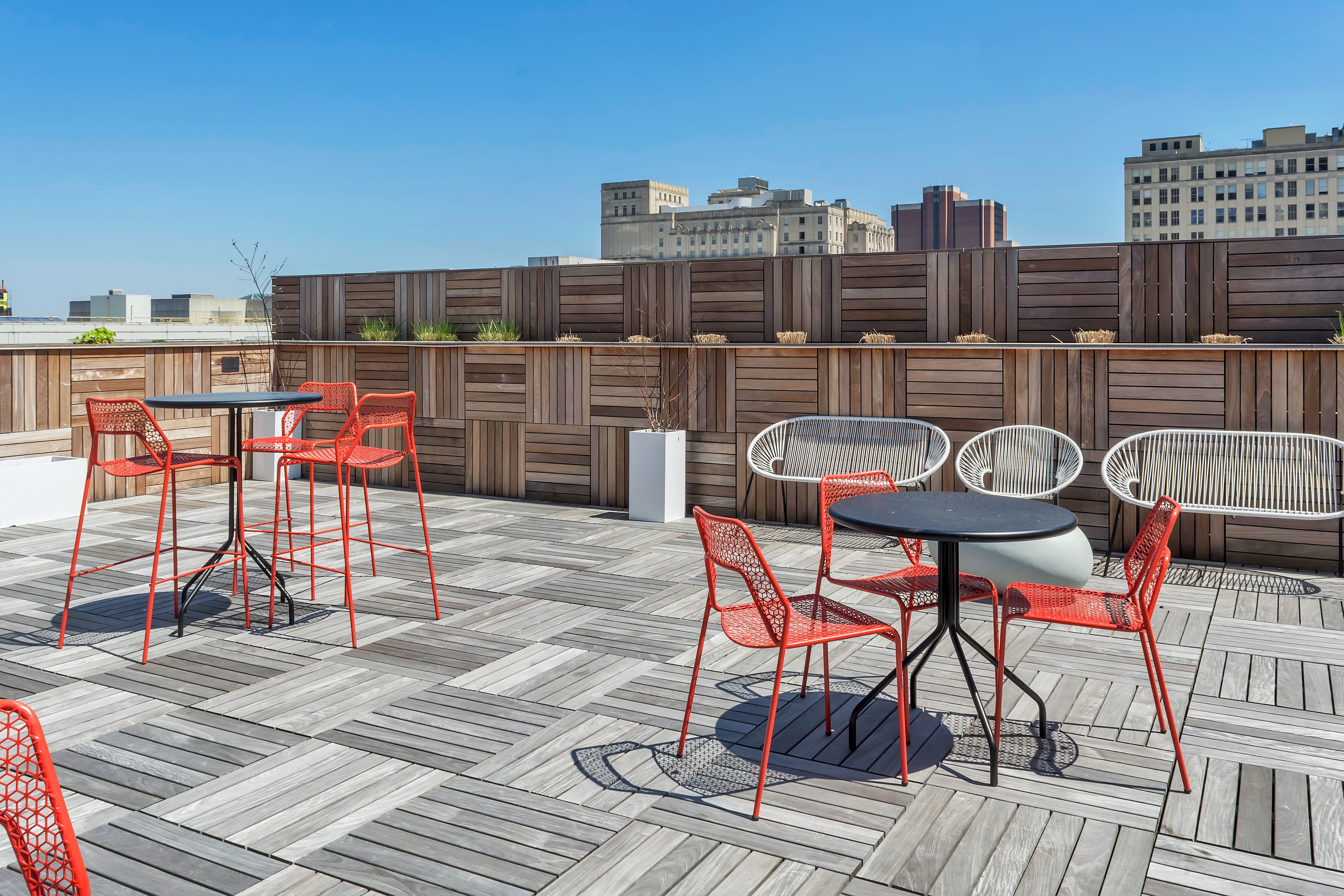 You will find The Yard has driven business owners & freelancers housed in one working space. Though, The Yard attracts plenty of occupants & guests, you will know the space is relatively quiet during the day. You will benefit from knowing The Yard is a short walk to Center City, your house or quality restaurants in between meetings.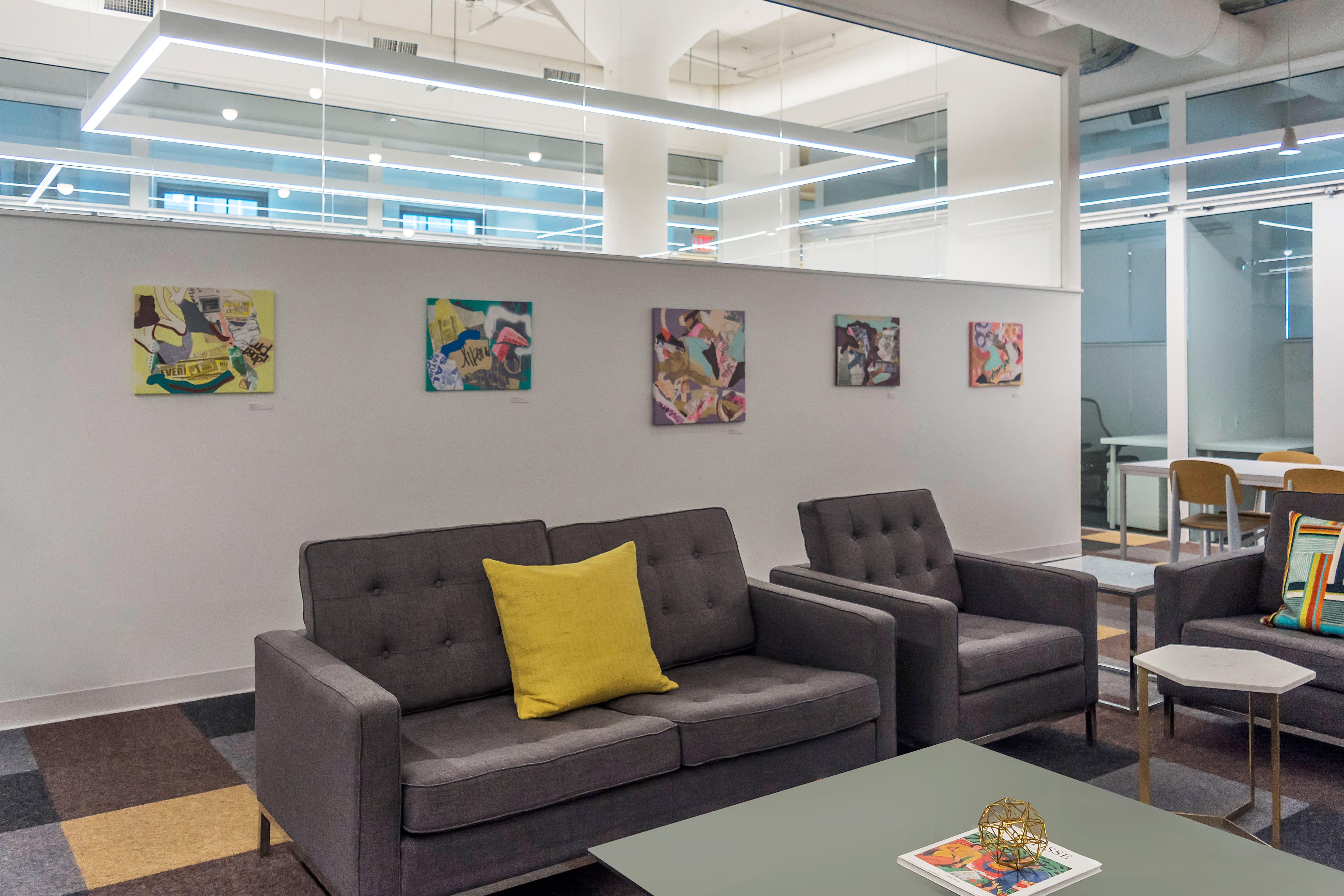 An attribute Emily & Tara bring to the space is showcasing local artists. Each month, they hand select painters or photographers to display work for the whole month. So far, I have been awestruck by the art on display.
They also create awareness for the community in many ways.
They partner with Seraphin Gallery, Honey Grow and other businesses to grant occupants access to opportunities for dining, entertainment & living. It is like working here allows you to meet new people, work in a clean, creative environment, bask in the roof deck at lunch or for quiet time & delight yourself with immediate access to other Philadelphia businesses. This is definitely a full experience.
So, why am I writing about The Yard?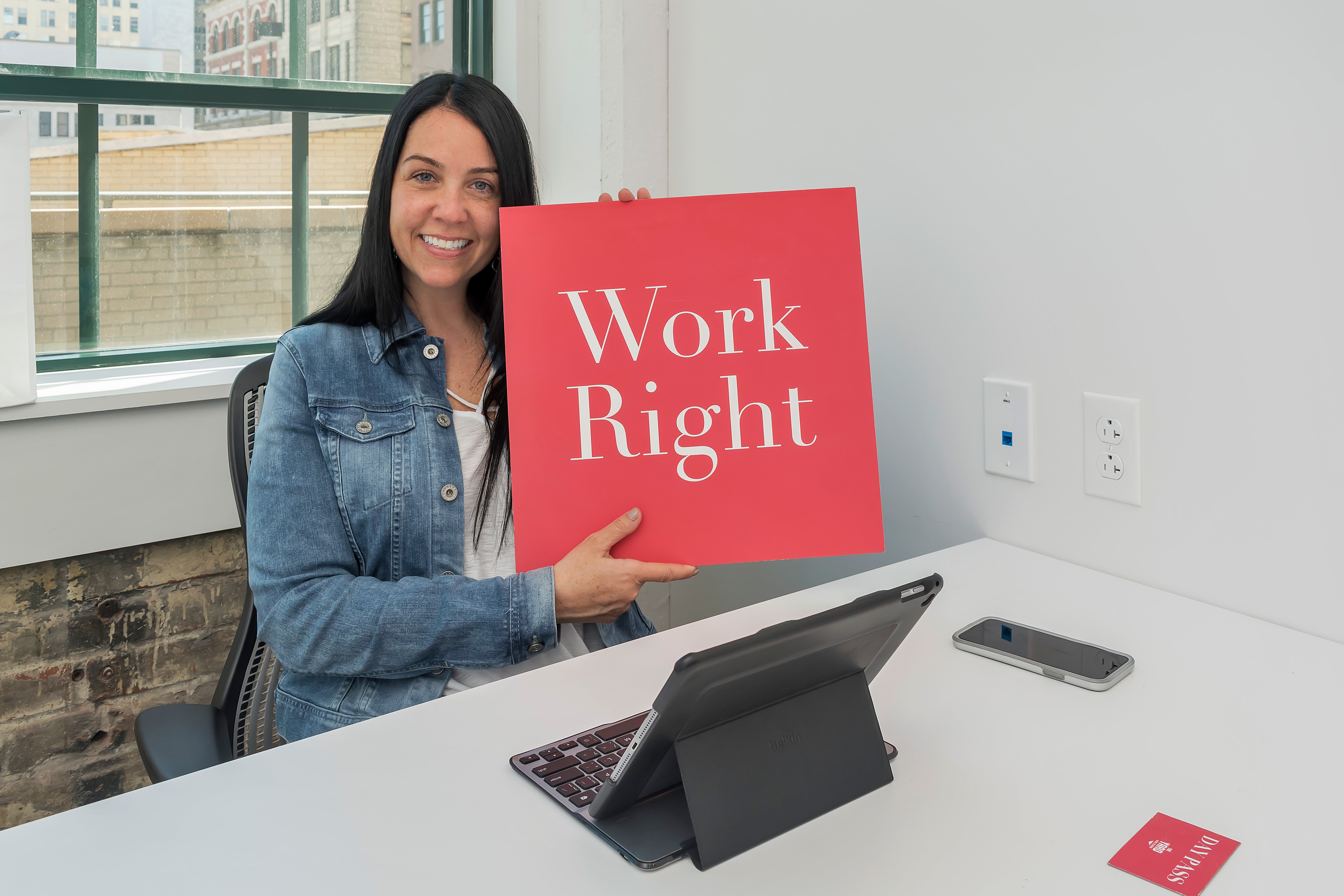 Emily, Tara & I decided to partner on a Photo Series Project on social media. See below. As we all care about providing knowledge about why we LOVE Philly. We collectively knew partnering will help both of us gain awareness in our community.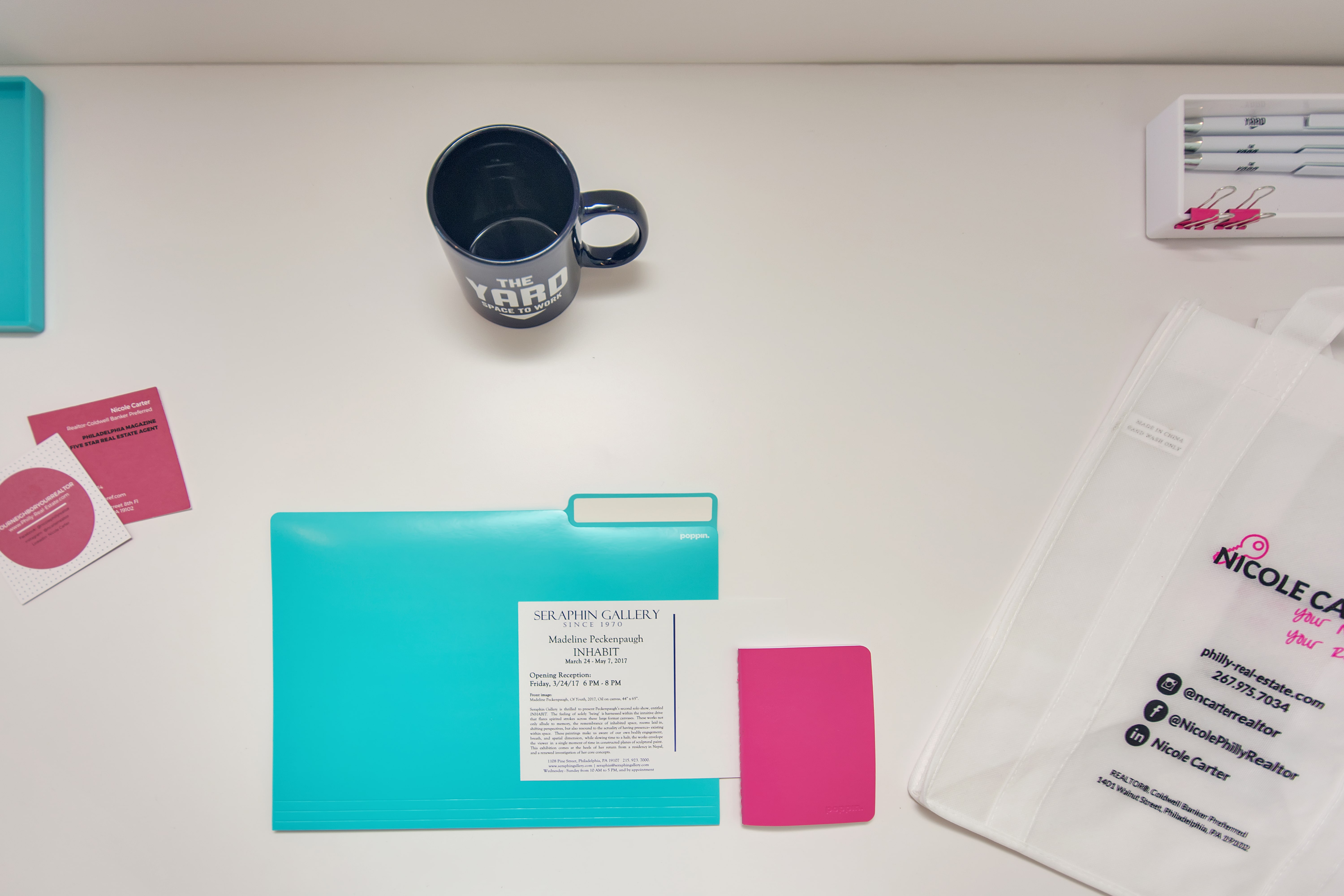 I fully understand the emphasis they put on building a foundation for community & a work space that holds a home away for home sensibility.
WAIT ONE MINUTE!
Because this opportunity was so special for all of us, The Yard providing me an exclusive offering just for YOU!!
You now have one full week to experience this space & all of the unique attributes I shared in this blog.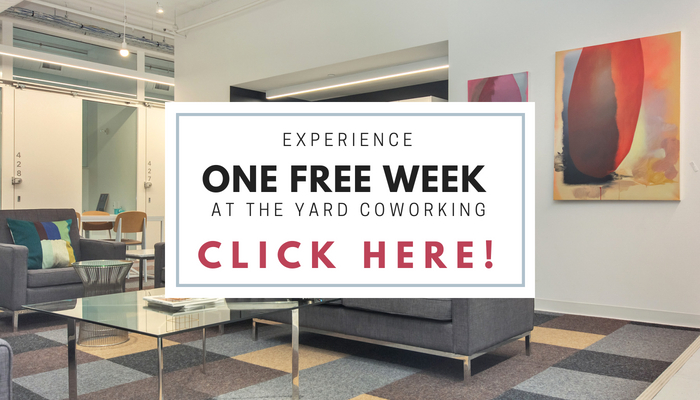 And there you go! Emily & Tara will take care of you from there. Just make sure to let them know Nicole Carter sent you.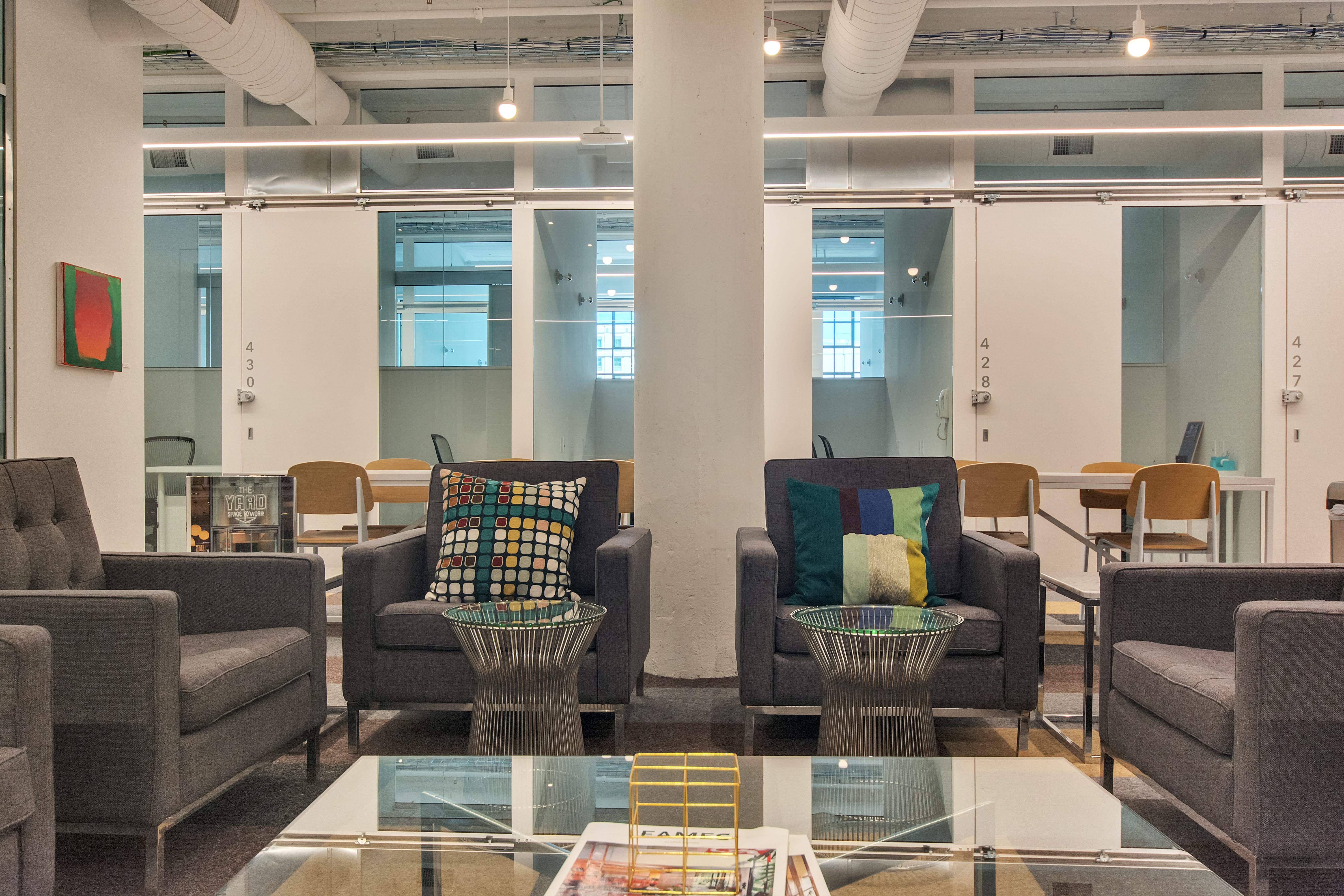 The Yard has multiple options for offices whether private one person, private group, or exclusive meeting space for your company.
More Information about The Yard- Coworking Space
21 S 11th St, Philadelphia, PA 1910
SOCIAL MEDIA: