White Dog Cafe is a restaurant filled with mosaic dog portraits & chef-inspired delicacies. Fearless Restaurant Group & White Dog graciously welcomed me into their home away from home to explore the atmosphere & style of food they provide guests. White Dog Cafe is famous in Philadelphia. Due to the recent renovations at the University City location many dine, celebrate & photograph their experience.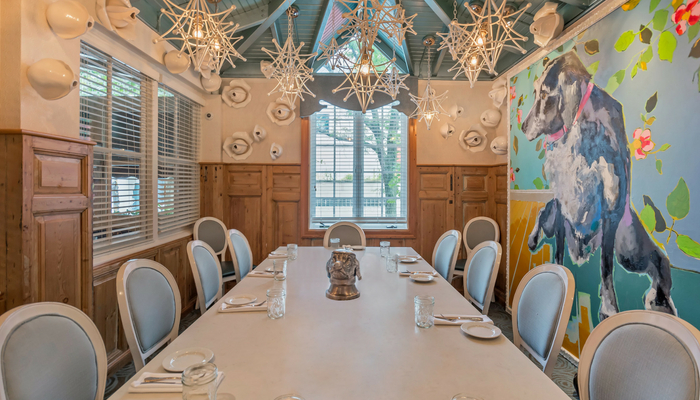 Each room holds unique whimsical decor with pooches as the main focus. Find all dogs represented through custom paintings. A Bichon Frise, Poodle, Terrier & more adorn the walls of White Dog Cafe. Walking into each room felt as if I entered a new restaurant. No two rooms are the same.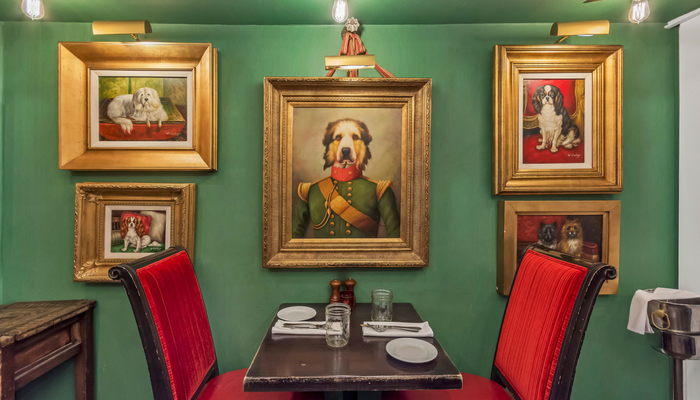 I partnered with White Dog to present a Philadelphia restaurant who has held strong in our growing city. Since 1983, this restaurant has been serving food from its ever changing menu to Philadelphians. They even have two locations on the Main Line in Haverford and Wayne. Chef Albert Alvarado keeps the spontaneity alive with his organic, seasonal dishes.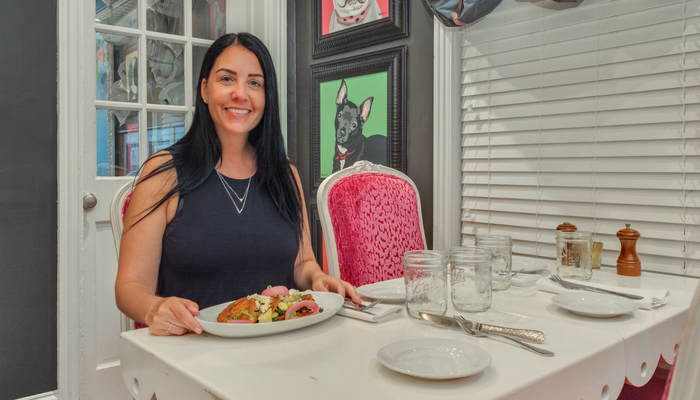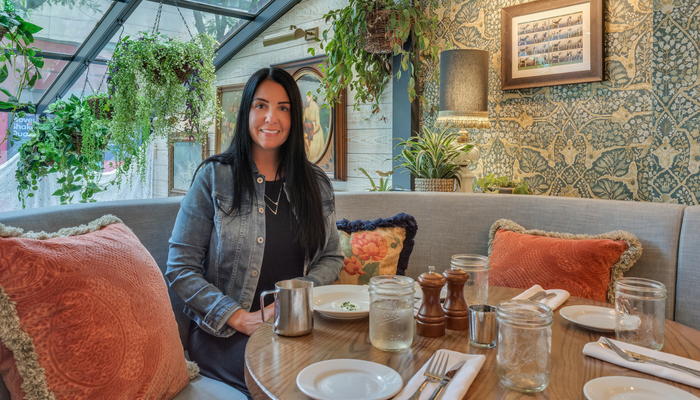 Food in photo:
KENNETT SQUARE MUSHROOM SOUP
Snipped Chives, Truffle Crème Fraîche
GREEN MEADOW DOUBLE CHEDDAR BURGER
Smoked Bacon Mayo, Bibb Lettuce, Grilled Red Onion,
Brioche, Truffle Parmesan Fries

SUMMER VEGETABLE AREPAS
Charred Corn, Black Bean, and Zucchini Salsa, Queso Blanco, Avocado
Food presentation is an attribute to the culture of The White Dog Cafe. Each menu item is creatively designed to impress all guests. The art of the dishes are as admirable as the art on the walls.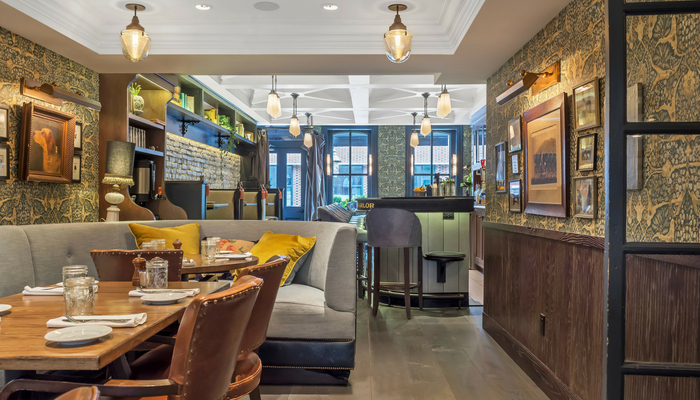 When you think of Philly, White Dog Cafe is one of the first to come to mind.
Thank you to Fearless Restaurant Group, White Dog Cafe & Chef Albert Alvarado for hosting me as a guest and welcoming this article collaboration.
Visit White Dog Cafe & let the staff know I sent you.