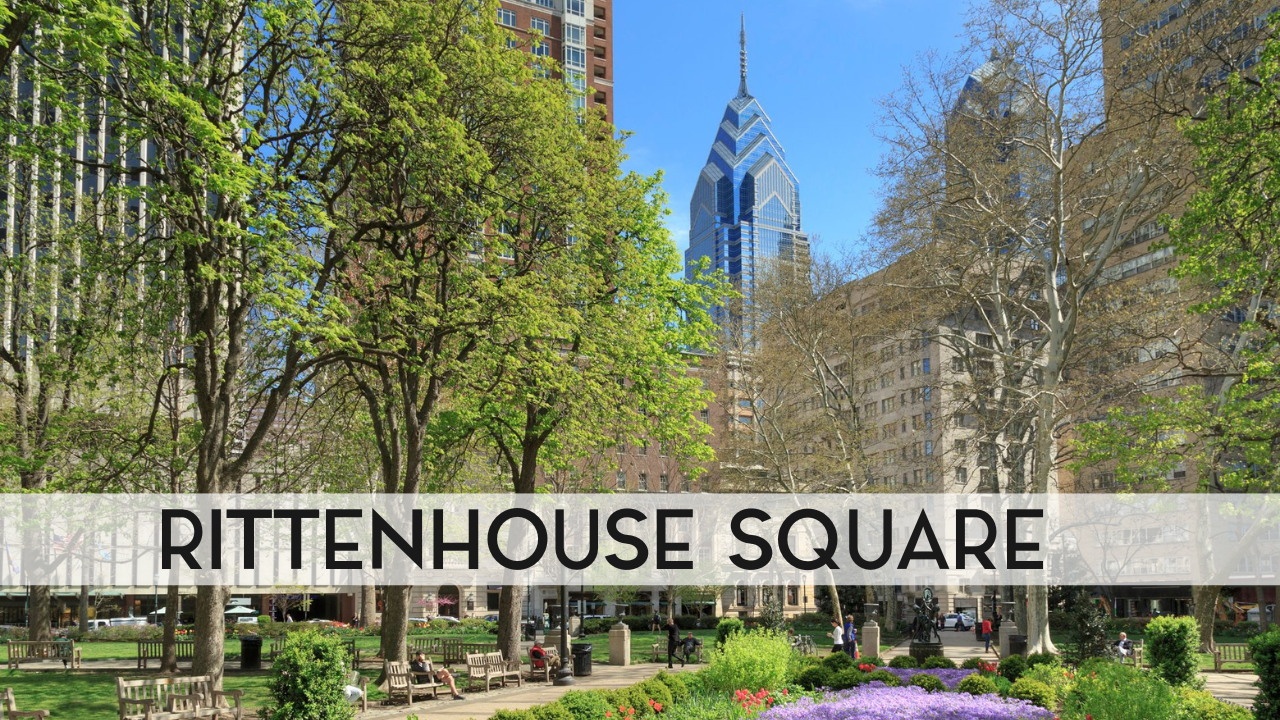 One of five original squares planned by city founder William Penn in the late 17th century, Rittenhouse Square is the heart of Center City's most expensive and exclusive neighborhood. The community is known for its luxurious townhomes and condos, which sit on streets such as Locust, Spruce, Pine, and the calm and nearly secret Smedley.
Hotel options for every type of traveler can be found here, including historical hotels, luxurious lodgings and art-filled accommodations. Right in the heart of the city, Rittenhouse Square offers a sophisticated lifestyle, with more than 200 shops, restaurants, galleries, theaters, and spas for exploration and socialization.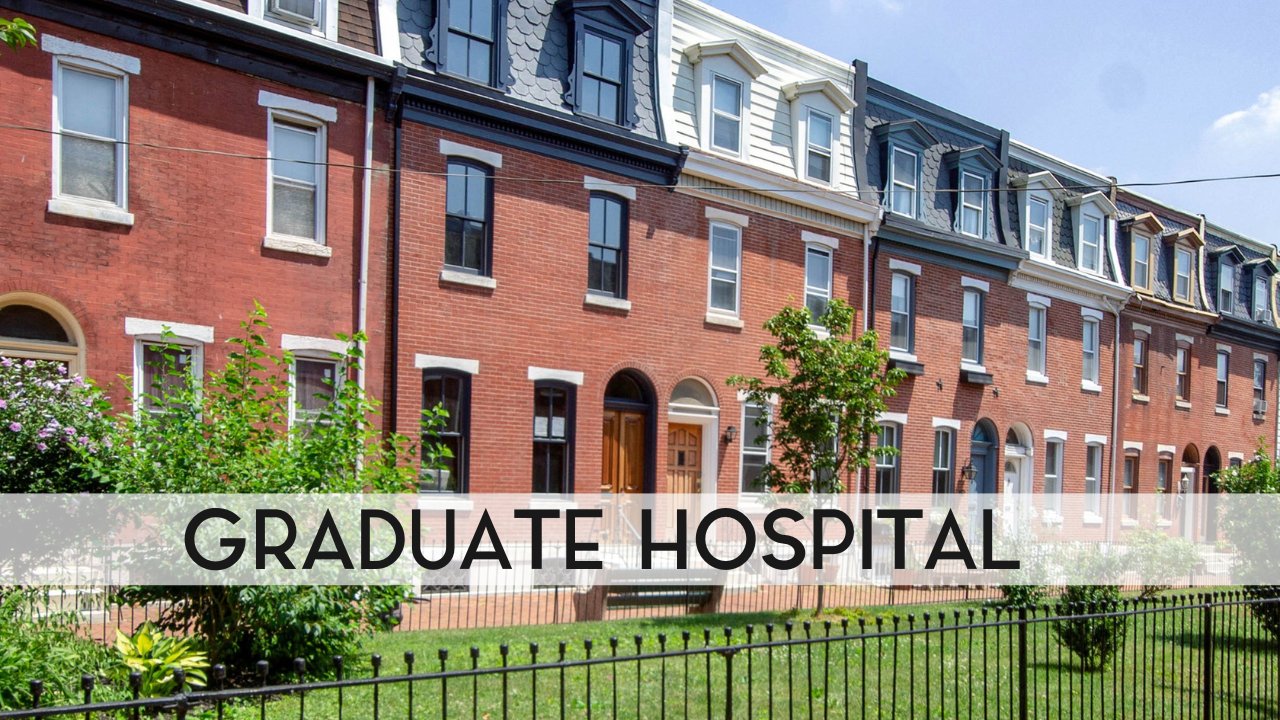 Graduate Hospital is located in South Philadelphia and adjacent to Center City. The community bears its name after a medical facility in the 1980s. What makes Graduate Hospital is the desirable location, just blocks from Rittenhouse Square and South Street, both of which are full of shops and restaurants. In addition, Graduate Hospital connects to Broad Street, which makes for easy access to Septa's Broad Street Line. Locals are laid-back and friendly, while the streets are clean, well-lit and pedestrian-friendly. In contrast to Center City's busy streets, it's a pleasant retreat.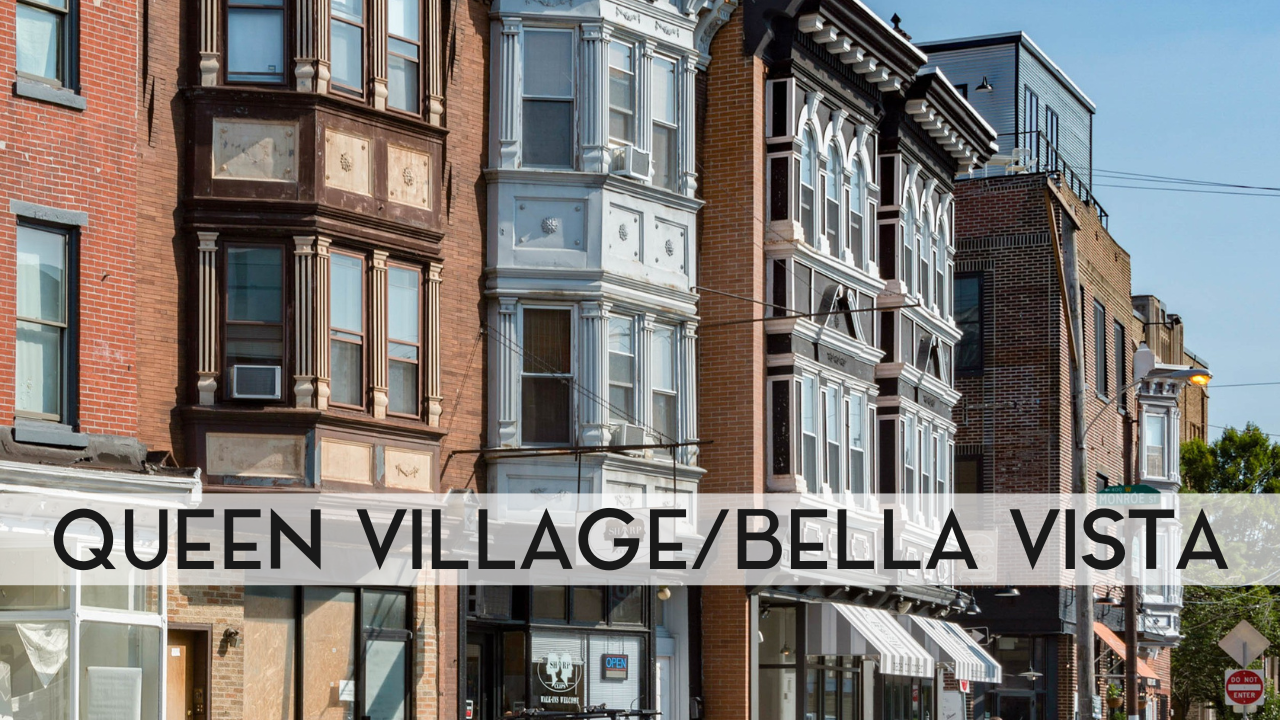 Bella Vista and Queen Village are frequently associated since the two neighborhoods share an adjacent street. Both communities boast incredible history and culture. Leafy roads with charming rowhomes are within walking distance of restaurants, art galleries, shopping, and many local activities.
Historic colonials and quirky storefronts surround local landmarks like Philadelphia's Magic Gardens, The Italian Market and Fabric Row. If you want to live in a different area of the city with a rich fusion of past and present, Bella Vista/ Queen Village is the place for you.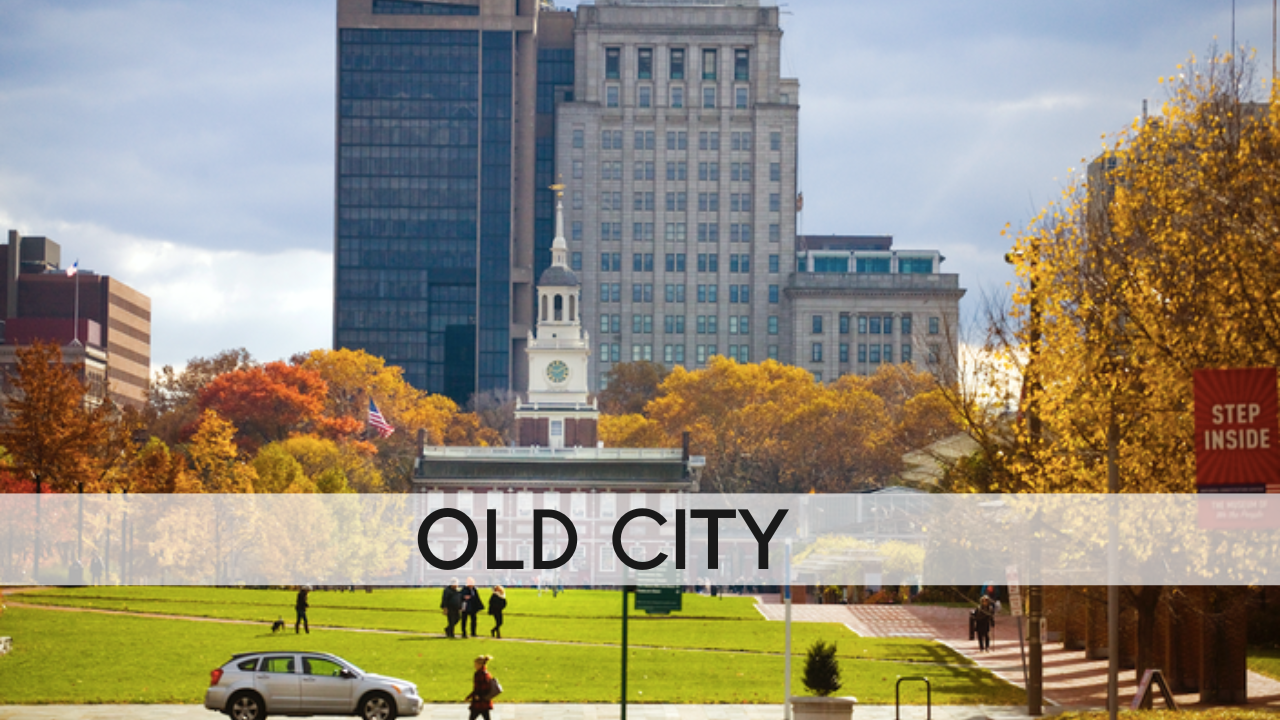 Old City is the place to live for those who want daily reminders of the Philadelphia story. The city's oldest homes date back to colonial times and are historically registered. Although most homes have been converted into lofts or condos, many new ultra-luxe townhomes have also been built. This neighborhood marks the first Friday of the month by opening the galleries and studios along 2nd and 3rd Streets. In addition, Old City offers countless eating and drinking establishments, ranging from dive bars to fine dining, many of which are top-rated.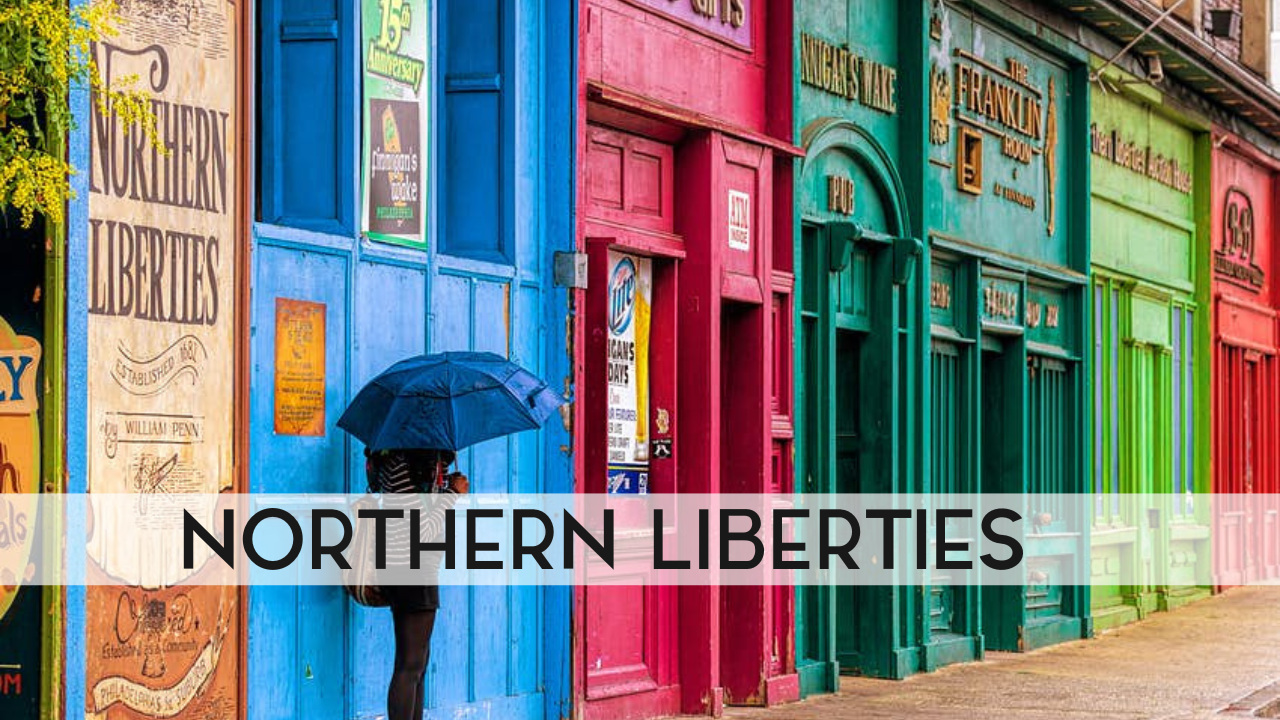 Northern Liberties is the center of modern and trendy Philadelphia. No Libs is a reimagined contemporary neighborhood with architecture, unlike other city areas. The former industrial area was revitalized by artists in the 1990s and is now a hipster hotspot pulsing with art galleries and trendy boutiques. The new standard of city life, No Libs has its take on fashion, culture, art and commerce.
There are many popular attractions here, such as microbreweries, pizzerias, cantinas and sushi bars. Locals head to North 2nd Street for global restaurants, craft beer halls and dance clubs, or to the Liberties Walk pedestrian mall for bike paths and unique shops. Northern Liberties is the pinnacle of metropolitan rejuvenation.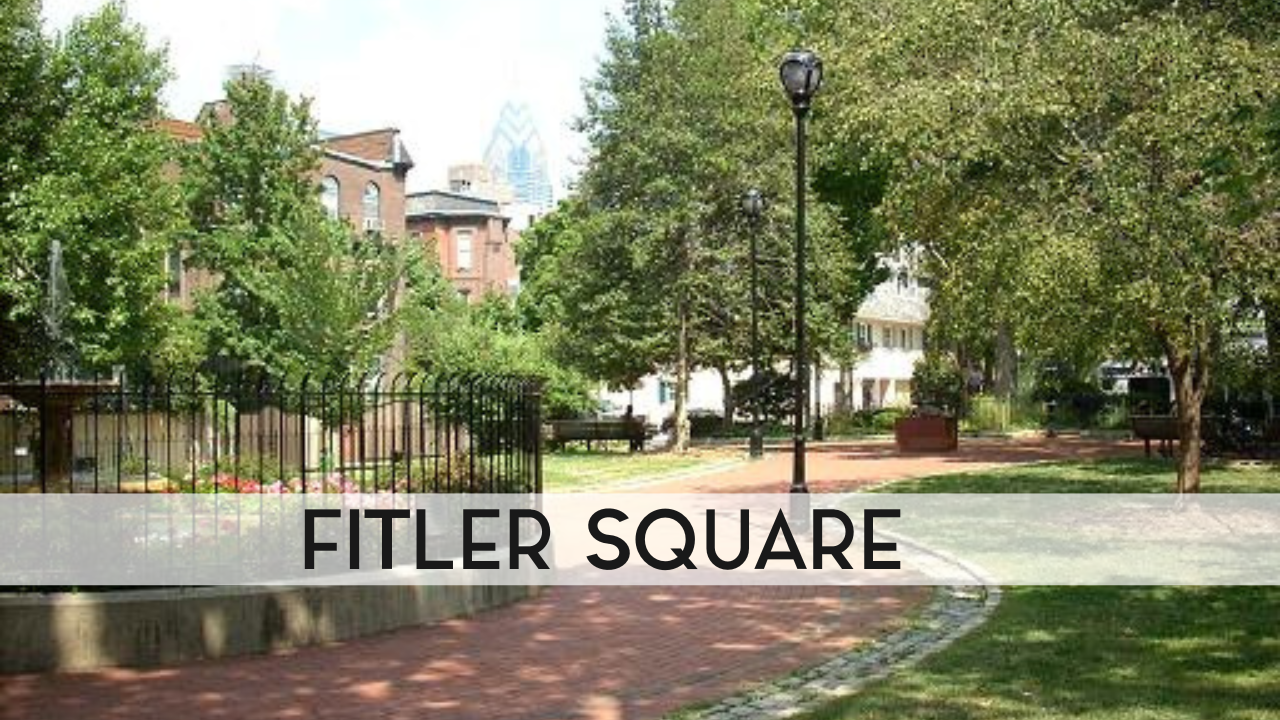 Fitler Square lies just below Rittenhouse Square. This tree-lined neighborhood was named by Edwin Henry Fitler, Philadelphia's mayor in the 19th century. The community boasts posh architecture and peaceful vibes. Situated right along the 30 mile Schuylkill River Trail, Fitler Square is a quaint neighborhood full of old-school Philadelphia charm.
Fitler Square is filled with gourmet food shops and cafes offering a European flair. Fitler Square residents enjoy a tight-knit community atmosphere due to its gardens, dog parks and the absence of tourists.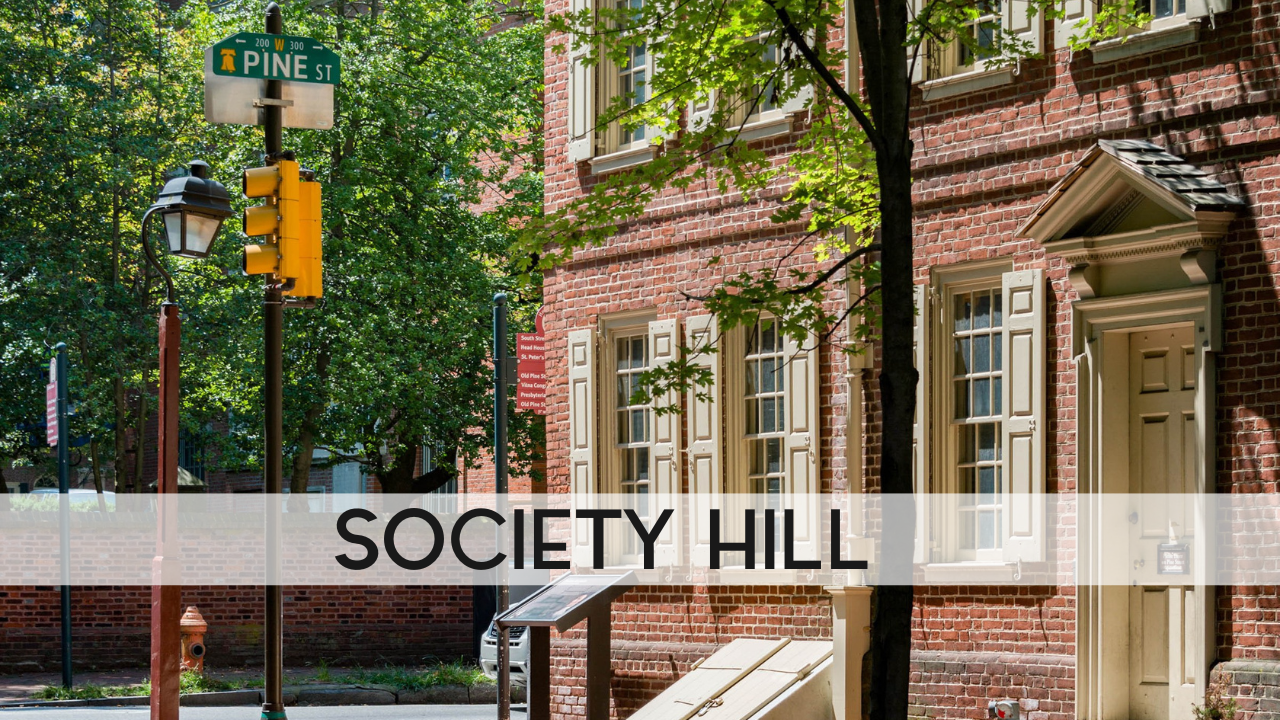 The Society Hill neighborhood is fabulous, with its 18th and early 19th century structures. The area is a charming, historic neighborhood known for its beautiful brick residences, cobblestone streets and delightful attractions. Society Hill is highly desirable for those who want to live in the city without the hustle and bustle.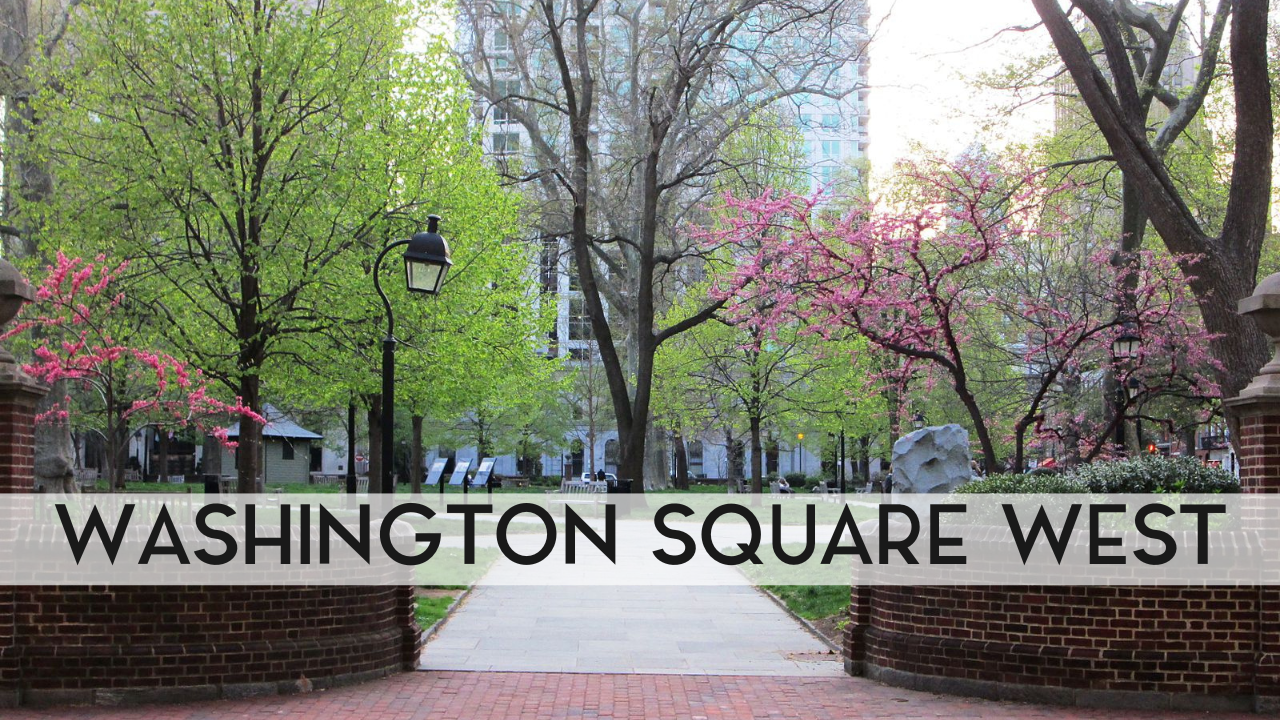 Washington Square West beckons residential living unique to the area. Nestled in Center City, this part of town has a quiet, local feel with an array of high-rise condos and brownstone townhomes. Nature meets urban life, with Washington Square Park at the center of it all. Live in a neighborhood with exquisite cuisine, upscale clothing stores and activities in Center City between the Delaware and Schuylkill Rivers.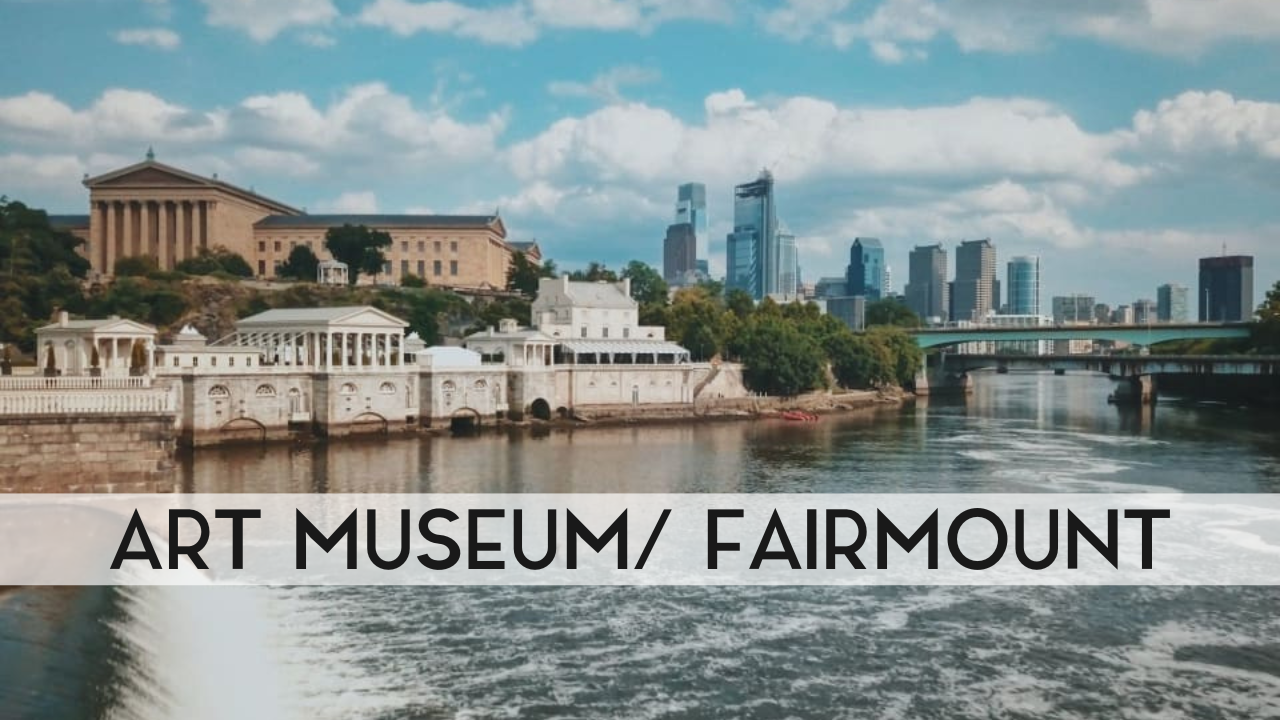 The Fairmount-Art Museum is the creative center of the city, and it has contributed significantly to shaping the city's identity. Ample unrestricted space and closeness to Fairmount Park have made it an attractive neighborhood in Philadelphia.
In addition to its beautiful architecture, the neighborhood is home to many great restaurants, museums and art galleries. From stately townhouses to spacious high-rise condominiums, this neighborhood has plenty of room for you.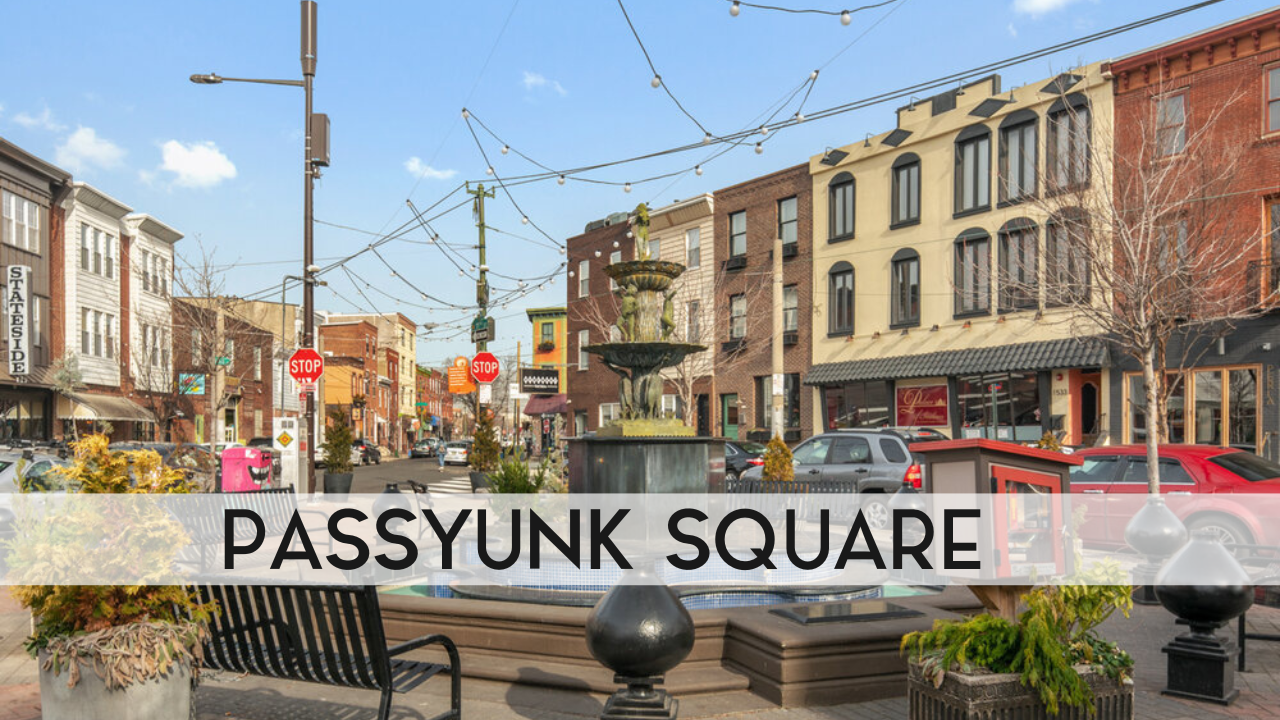 South Philadelphia's Passyunk Square has long been a favorite of locals and tourists. Though the area has a distinctly classic feel, it is also home to many new and exciting restaurants. The scent of ethnic cooking wafts down Passyunk Avenue, creating an intoxicating atmosphere where one can feast on international cuisine.
Outdoor events throughout the neighborhood make socializing and meeting others easy. Reside in single-family homes, duplexes or triplexes. Passyunk Square is unique since many home exteriors uphold its traditional style.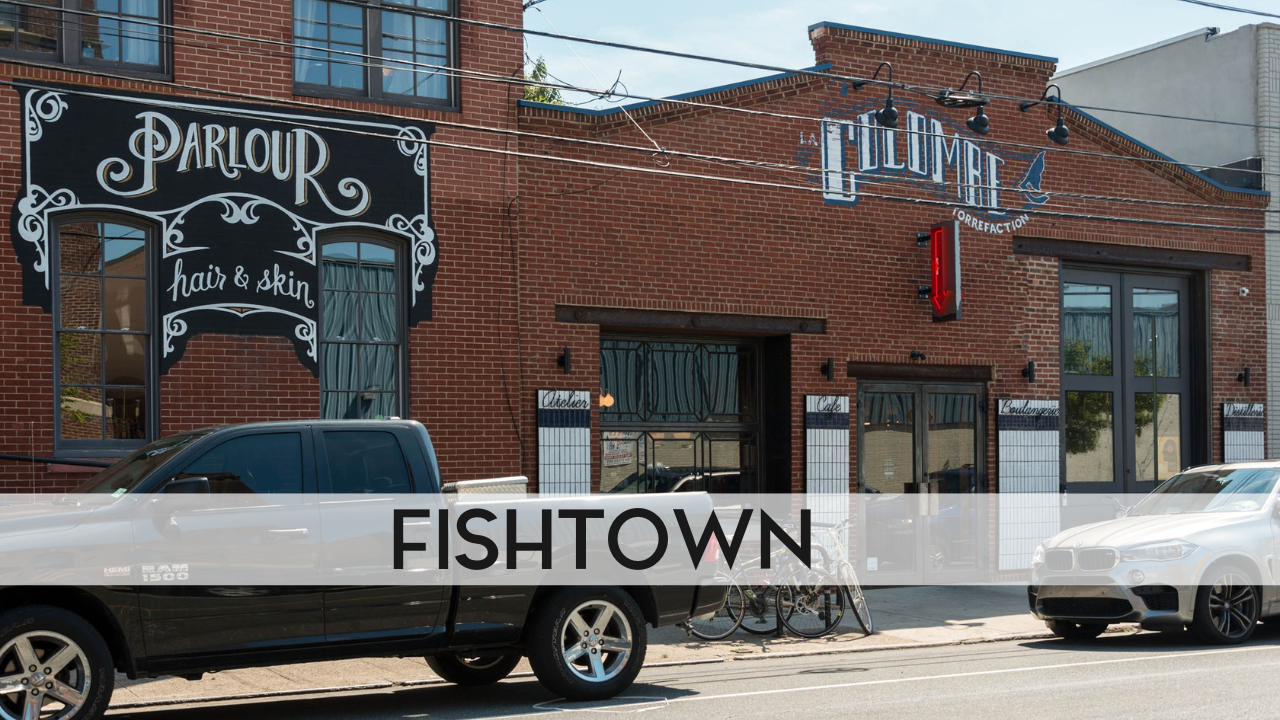 Cool Fishtown is where Philly's culinary, art and music trends take off. A magnet for hipsters and creative types, the former working-class neighborhood thrives with an art and music scene and incredible restaurants and bars. The vibrant nightlife includes hip bistros, beer gardens and a retro arcade.
Fishtown is truly a place to experience what's new and exciting. The area is cool and its inhabitants live different lifestyles than other parts of the city. Fishtown is genuinely the place to be if you want to experience what's new and exciting in Philly.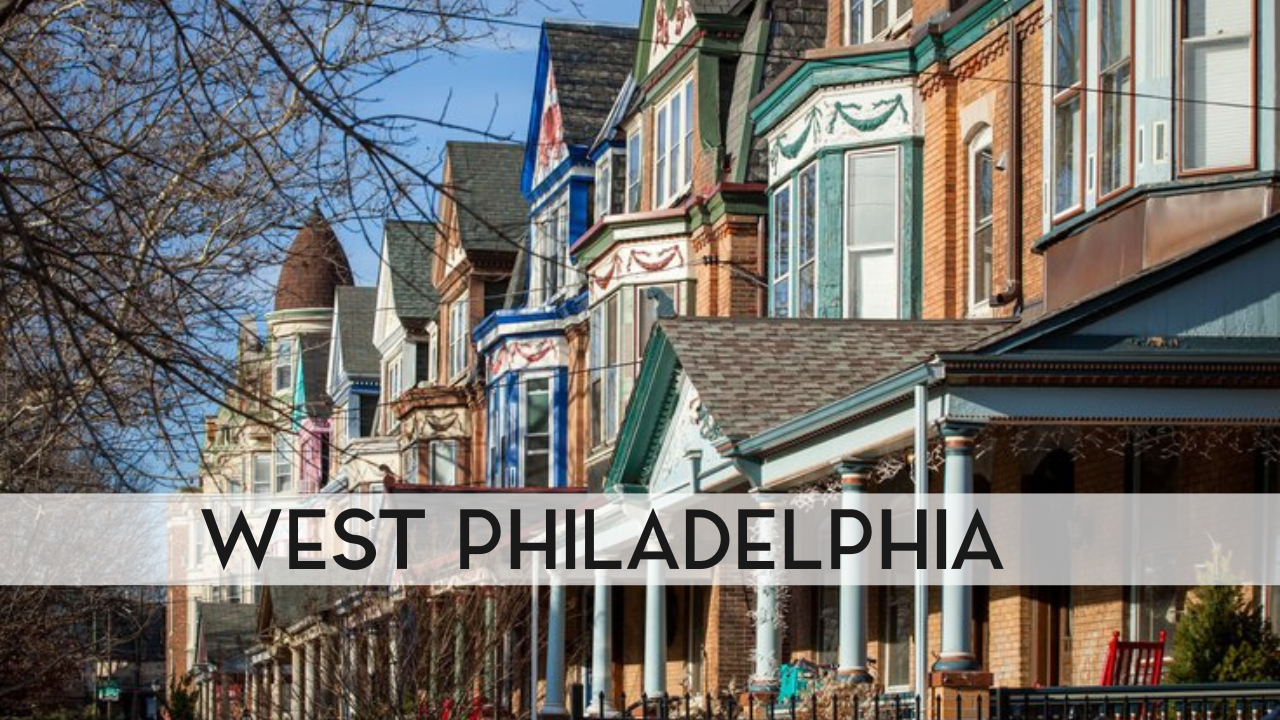 West Philadelphia, aka West Philly is home to many universities and hospitals. Culturally diverse, with an eclectic vibe, West Philly is full of street roamers, eateries and upbeat energy.
Tree-lined Spruce Hill, known for its stately houses, attracts young, upwardly mobile denizens. Residents of bohemian Cedar Park hang out at Local 44 and the area's other low-key bars. Baltimore Avenue, one of the area's main corridors, provides a vibrant mix of global eateries and art galleries.