Center City Philadelphia
Neighborhoods
Rittenhouse Square
Rittenhouse Square is one of Philadelphia's oldest most established neighborhoods. Rittenhouse has many of the city's top restaurants, bars, high end shopping, apartment buildings, condos and townhouses. Small tree-lined side streets filled with four-story townhomes dominate the landscape.
The square is one of the finest urban public spaces filled with high-rise residences, luxury apartments, popular restaurants, and a 5-star hotel. Thanks to a public-private partnership with Philadelphia Parks & Recreation, landscaping, lighting, restoration of fountains and fencing has made the area a beautiful destination for families with kids, dog-owners and professionals.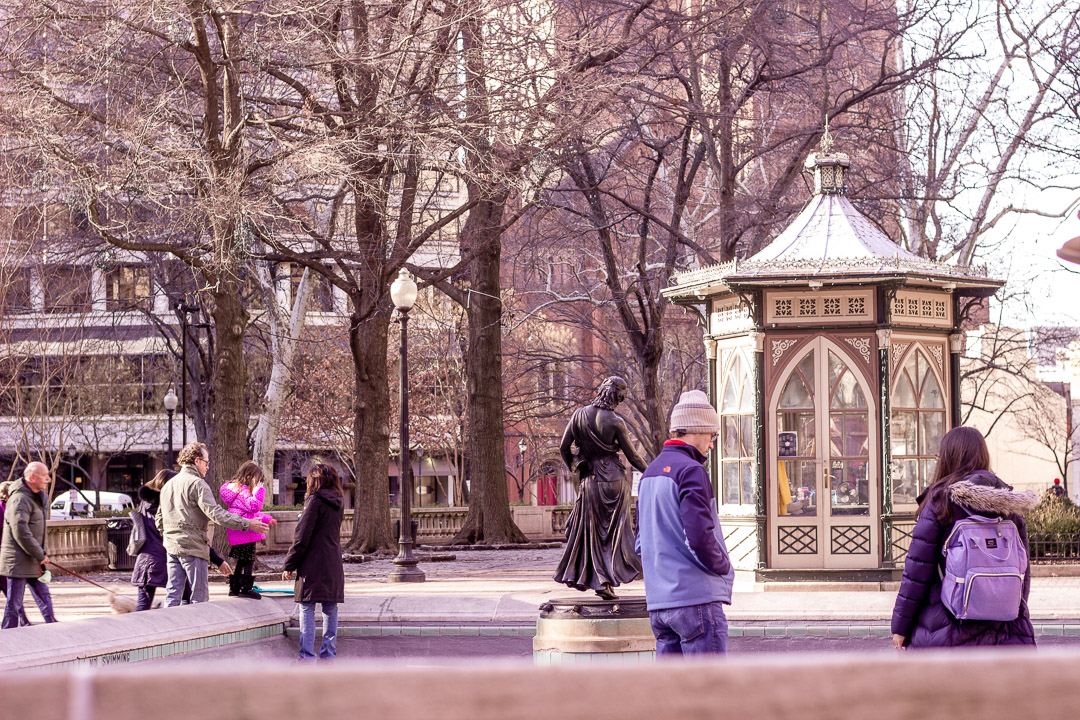 Photo- Rittenhouse Square
Graduate Hospital
Graduate Hospital has developed over recent years and has become a well established neighborhood for families and young professionals looking for larger living space close to Center City. Within a 5-minute walk to Rittenhouse Square and center city, the G-Ho area is anchored by South Street which has differentiated itself from other refined, historical neighborhoods in Philadelphia.
Its clean, well-lit, and extremely pedestrian friendly environment comes from a vibrant entrepreneurial energy from the neighborhood restaurants, bars, cafes, and shops. Graduate Hospital's location provides easy access to 76, South Street Bridge, Penn, Drexel, CHOP and The Schuylkill River park.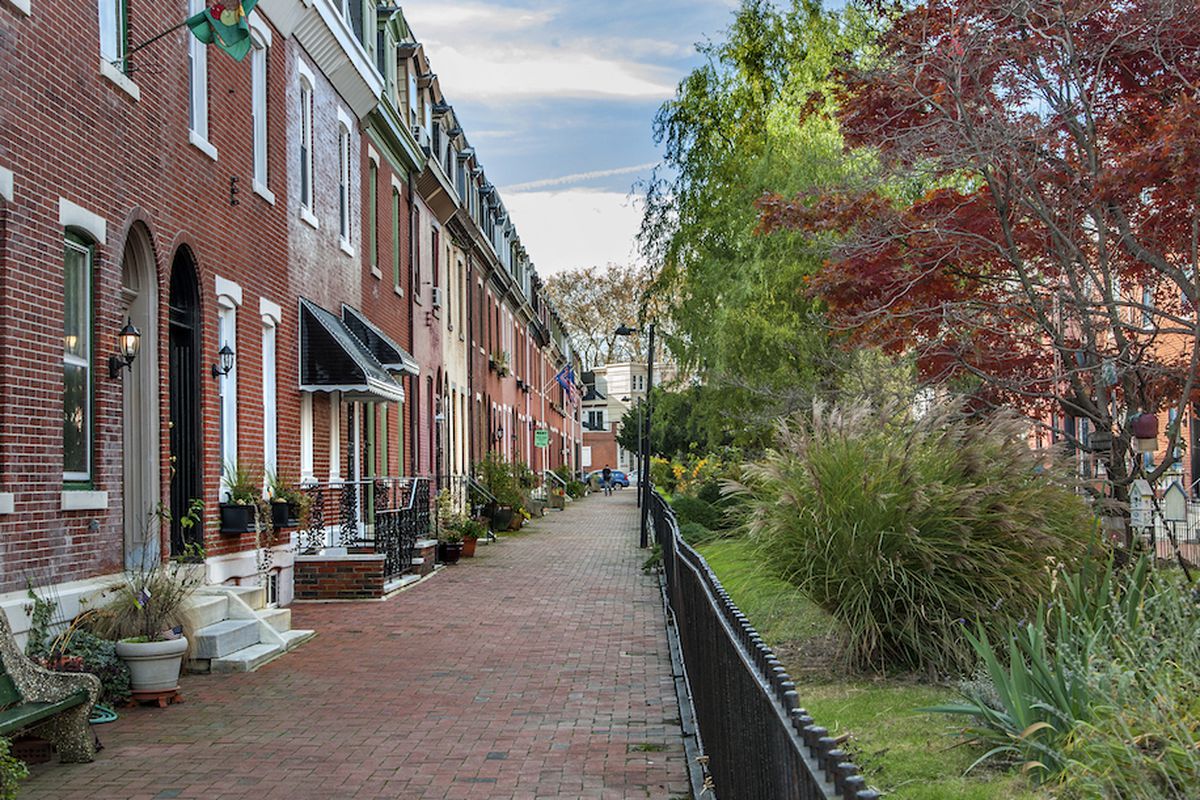 Photo- Graduate Hospital
Fitler Square
Fitler Square is a 0.5 acre public park bounded on the east by 23rd Street, on the west by 24th Street, on the north by Panama Street, and on the south by Pine Street. The name "Fitler Square" is also used to describe the neighborhood surrounding the square, bounded roughly by 20st Street on the east, the Schuylkill River on the west, Locust Street on the north, and South Street on the south. Fitler Square is a family oriented neighborhood with access to The Schuylkill River Trail and all its activities. Walk, run, bike or just visit the dog park.

There are also many great neighborhood art galleries, restaurants and coffee shops tucked away in this quaint area of the city. On Saturdays stop the farmers market set up around the square and then head to Ants Pants Café for Brunch. Looking for a great coffee shop well in this neighborhood you are actually spoiled for a few…Ultimo Coffee and Good Karma are two of my favorites.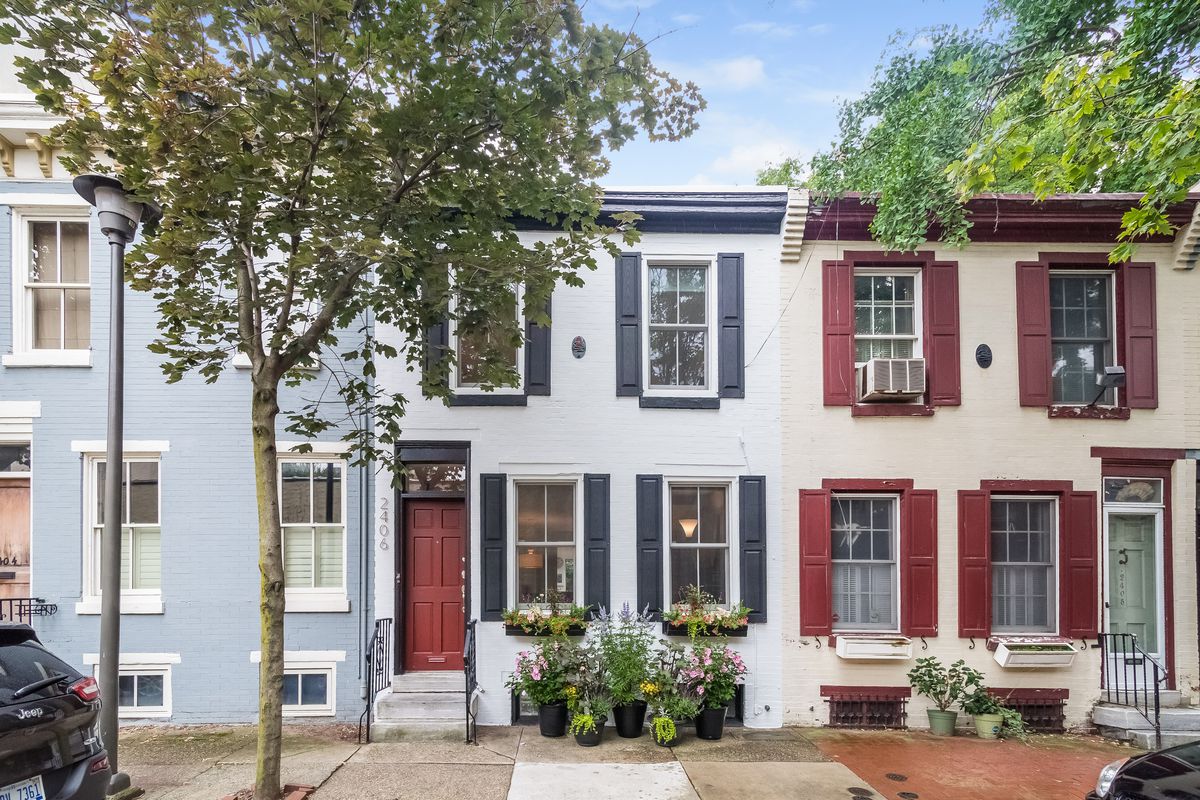 Photo- Fitler Square
Society Hill
Society Hill is one of Philadelphia's most sought-after neighborhoods. While mostly residential, the community, which lies between the Delaware River on the east, 8th Street on the west, Walnut Street on the north and Lombard Street on the south.
New Market , as it was originally known, later also known as Head House Market is a historic street market on South 2nd Street between Pine and Lombard Streets. The area around the building, known as Head House Square, features cobblestone streets with restaurants and coffee shops, as well as one of the oldest continuously run farmer's markets in the nation. The farmer's market is open on Sundays from the first week in May through the week before Christmas, from 10 am to 2 pm, selling locally grown produce and other farm products.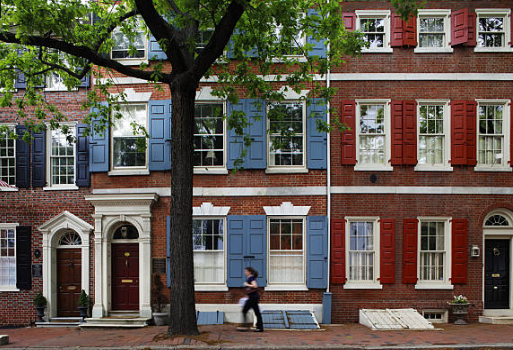 Photo- Society Hill
Washington Square West
This area gets its name from a 6.4 acre, open space park that is central to the neighborhood. Washington Square is a desirable residential community that is a hip, trendy neighborhood offering a diverse array of shops, restaurants, and coffee houses as well as hosting annual events. Antique Row lies in the area as well as the nation's oldest hospital, the Pennsylvania Hospital.
Educational and medical facilities associated with Thomas Jefferson University and other leading regional medical universities are located within the area. Its real estate is mixed commercial, residential and service industries, characterized with two to four story rowhouses ranging from condominiums, mid-rise apartments, hospitals, and offices with ground-floor retail.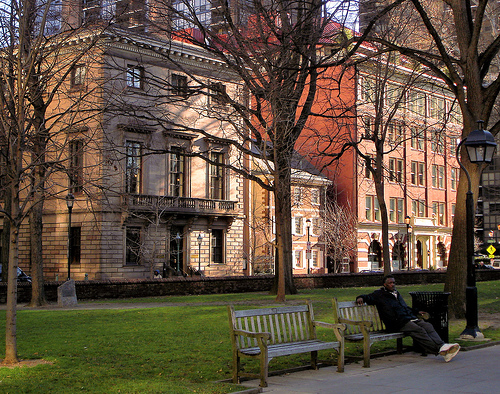 Photo- Washington Square West
Art Museum/ Fairmont
Fairmount, also referred to as the "Art Museum Area" for its proximity to and association with the Art Museum. The Art Museum itself is synonymous with fine art but this is also where the famous Rock Steps are located. With Fairmount being just far enough away from the city, young families are investing in a life in this area that has plenty of beautiful green space and a thriving food scene. The neighborhood offers remarkable restaurants, bars, independent boutiques, art galleries, historical green spaces and cool cultural destinations such as The Barnes Foundation, The Rodin Museum and The Eastern State Penitentiary.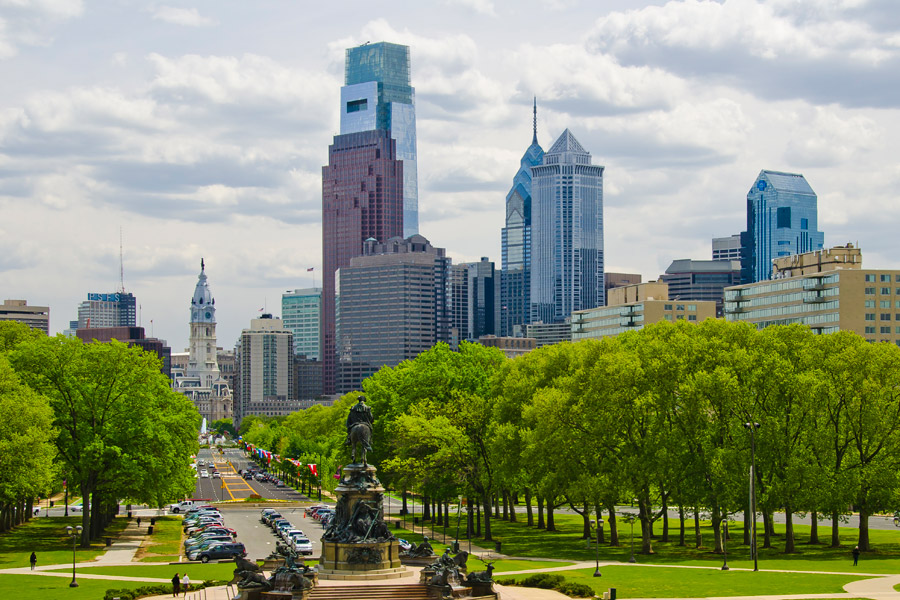 Photo- Art Museum/ Fairmont
Old City
Old City is full of art galleries, loft buildings and a variety of boutiques. At night, it turns into bar-hopping central, giving residents and visitors an assortment of high-end and local restaurants to choose from. Landmark Theaters operates three Ritz movie theaters in the area that specialize in art films. During the very popular monthly event, First Friday, galleries hold late evening-hours to feature art, design, and fashion merchandise for people to enjoy.
Located underneath the Ben Franklin Bridge near the Delaware River, the area has historic charm and an industrial feel with access to beautiful landmarks, such as Penn's Landing, where multiple festivals, activities and events occur throughout the seasons. Old City is also full of historical sites such as, Independence Hall, Betsy Ross House, Independence National Historical Park, and many more that create the perfect day for an outing with family and friends. Old City is the perfect area for people wanting a loft living lifestyle that is truly special.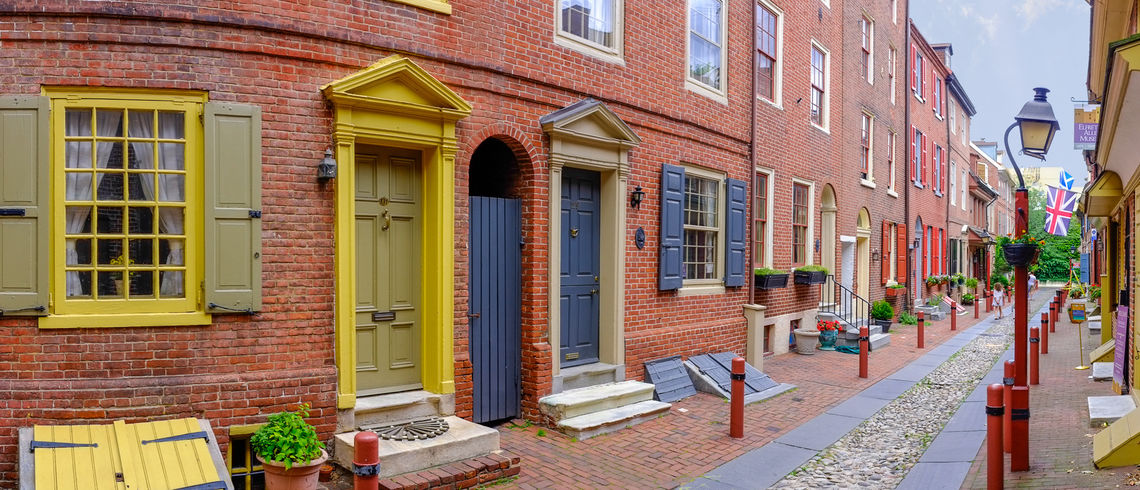 Photo- Old City
Queen Village
This area is located south of Lombard, north of Washington and between Delaware Avenue and 6th Street. Narrow blocks, quintessential architecture and mature trees, gives this area a real neighborhood feel.
Queen Village is also the home of Fabric Row....This stretch of 4th Street is widely known for its proliferation of fabric shops and stores, but it also features some of the area's top shopping and dining. My new personal favorite is The Hungry Pigeon. This restaurant offers everything from a great cup of coffee and a homemade pastry to and ever-changing dinner menu that changes with the seasons.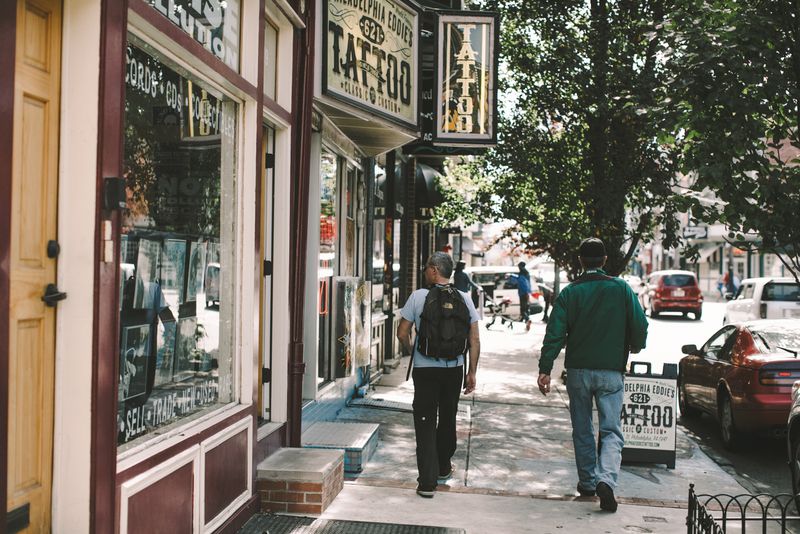 Photo- Queen Village
Logan Circle
Logan Circle sits between Broad Street on the east, the Schuylkill River on the west, Market Street on the south and Spring Garden Street on the north, is home to a number of iconic Philadelphia attractions. The Philadelphia Museum of Art, The Rodin Museum, The Franklin Institute and The Barnes just to name a few.

Home to the new 55,000 square foot Whole Foods you will not be lacking in options for dinner. Also nearby and worth checking out is Pizzeria Vetri with amazing thin crust brick oven pizzas. Looking for a little Mexican fare...Stop by Buena Onda, Jose Garces taco spot.
Maybe something a bit more fancy.....Visit the Logan Hotel and have a handcrafted cocktail on the roof top bar with an amazing view of The Benjamin Franklin Parkway. Afterwards treat yourself to an dinner at Urban Farmer...You will not be disappointed!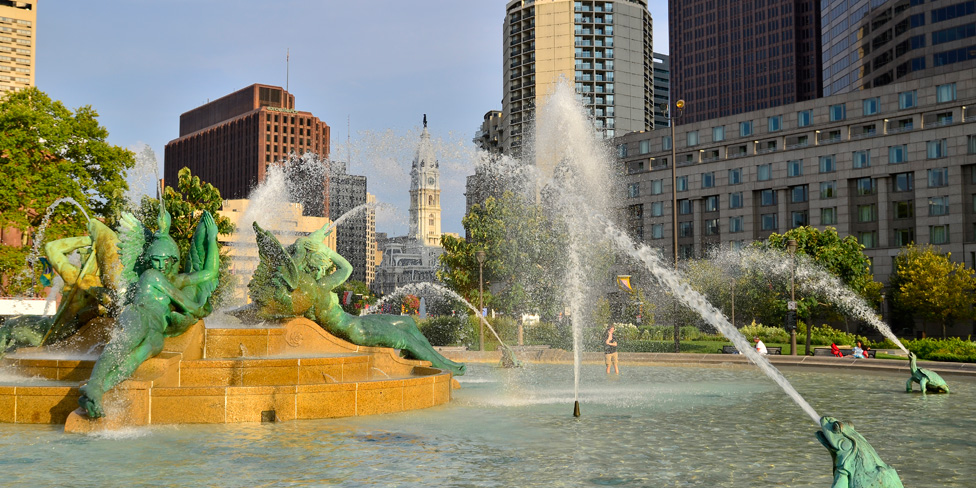 Photo- Logan Circle
Northern Liberties
Northern Liberties, an area once home to artists, horse stables, and manufacturing plants, has developed into an upscale environment offering some of the best housing on the East Coast with newly designed townhomes, condominiums and modern lofts. The area is easily one of Philadelphia's best neighborhoods for dining because of its walkable layout, popular brunch locations and authentic, international food options.
With proximity to Center City, the area is one of the most desirable development districts for both commercial and residential real estate. It contains two public parks that were established by non-profits perfect for dog-owners and kids. With large improvements and revitalization projects, the area is perfect for young professionals, students, artists, and design professionals.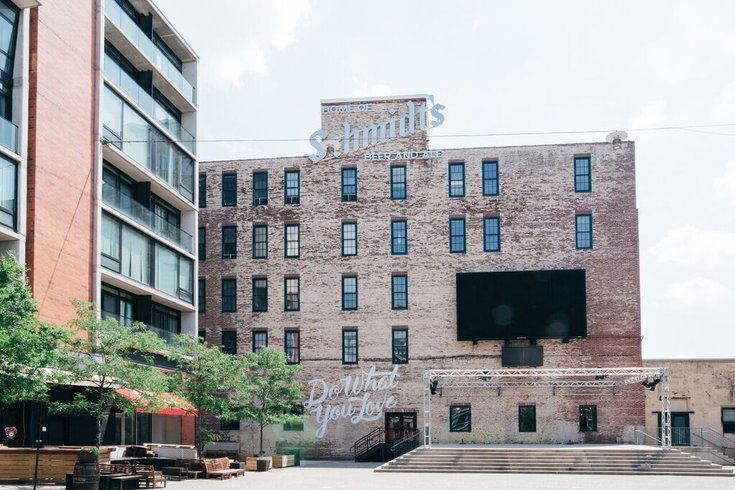 Photo- Northern Liberties
Bella Vista
Located between South Street and Washington Avenue and 6th and Broad Streets. This is a wonderful neighborhood that boasts The Italian Market, a large open air market that has everything you need including fish, meats, fresh produce, pasta and cheese. A food lovers delight!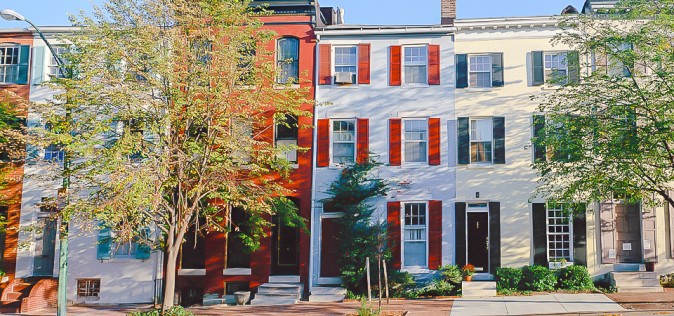 Photo- Bella Vista
South Philly
South Philadelphia is typically know as the area between Washington Street to the north, the Delaware River to the east and south, and the Schuylkill River to the west. This encompasses well know areas like Passuyunk Square, Pennsport, Packer Park, Newbold and Point Breeze. "South Philly" as we like to call it here in Philadelphia is known for its long term residents, their family owned businesses, our sports arenas and some of the best Italian food in the city!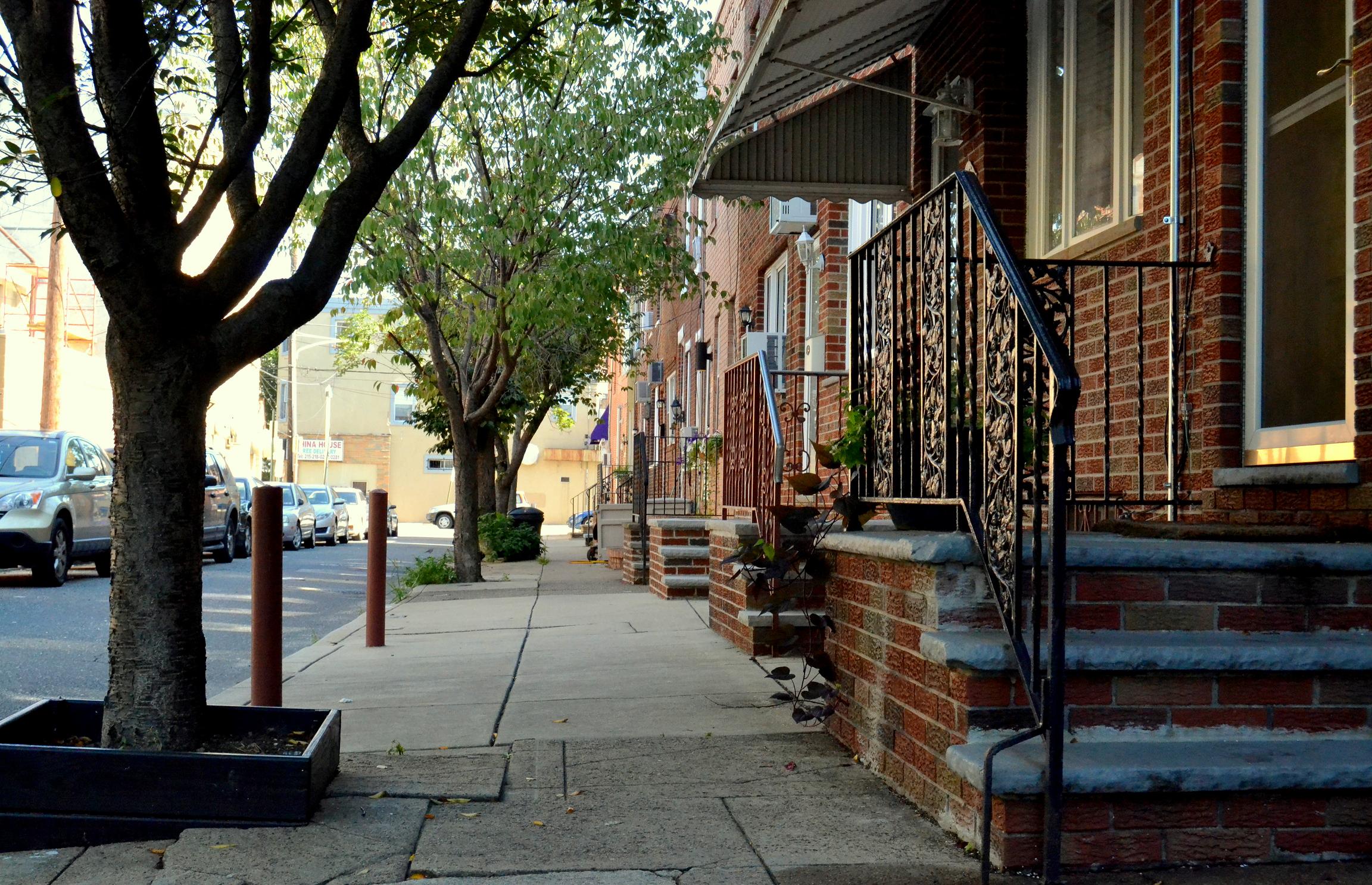 Photo- South Philadelphia
Fishtown
The name "Fishtown" was derived from the areas former role as the center of the shad fishing industry on the Delaware River. In recent years Has experienced gentrification characterized by significant rises on home prices and the opening of many entertainment, cafes and dining establishments.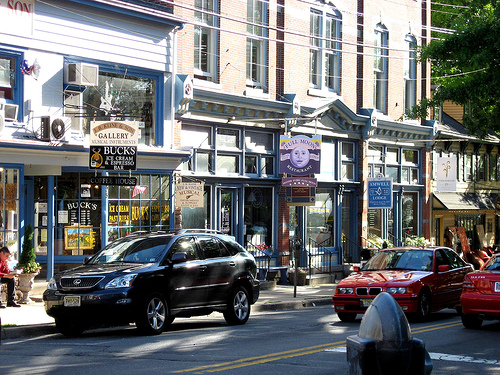 Photo- Fishtown
West Philadelphia
West Philadelphia, also known as University City, is home to ranked universities such as University of Pennsylvania and Drexel University. The University of Pennsylvania has embraced the area, bringing in private investors, to turn West Philadelphia into a shopping, dining and living extensions of Philadelphia's Center City neighborhoods.


The area attracts local health-care professionals affiliate with the university hospitals and graduate students. West Philadelphia is home to historically important birthplaces, homes, and businesses. The nation's oldest zoological garden, the Philadelphia Zoo, has exhibitions and education programs perfect for families with kids. Culture venues include the Mann Music Center of the Performing Arts and Bushfire Theater of the Performing Arts. West Philadelphia continues to improve in development as proposals of the 30th Street Station District and Schuylkill Yards are in talks.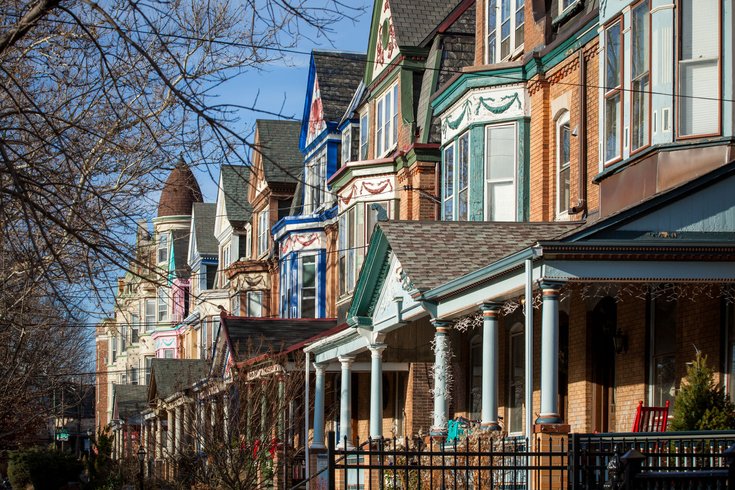 Photo- West Philadelphia
Passyunk Square
Passyunk Square is a neighborhood bound by Broad Street to the west, 6th Street to the east, Tasker Street to the south and Washington Avenue to the north. The neighborhood is best known for its shopping and restaurants along the East Passyunk Avenue corridor. Passyunk Avenue features a large number of privately owned small businesses- insurance, pharmacies, salons & cafes.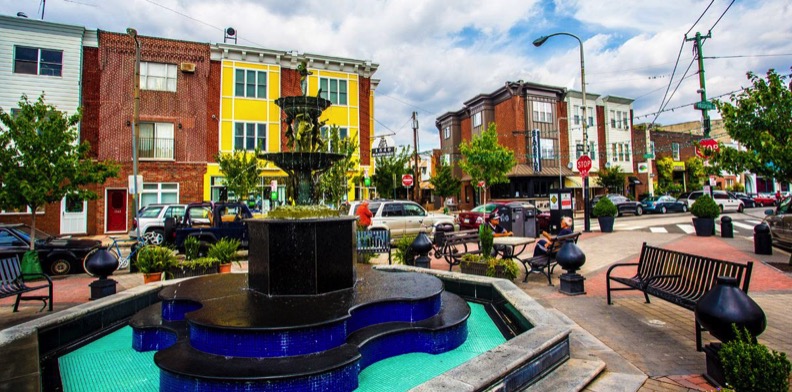 Photo- Passyunk Square