Philadelphia, Pennsylvania is ranked:
#77 in Best Places to Live
#19 in Best Places to Retire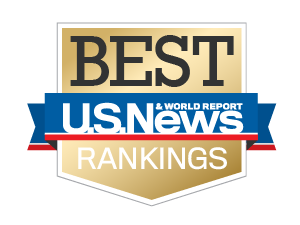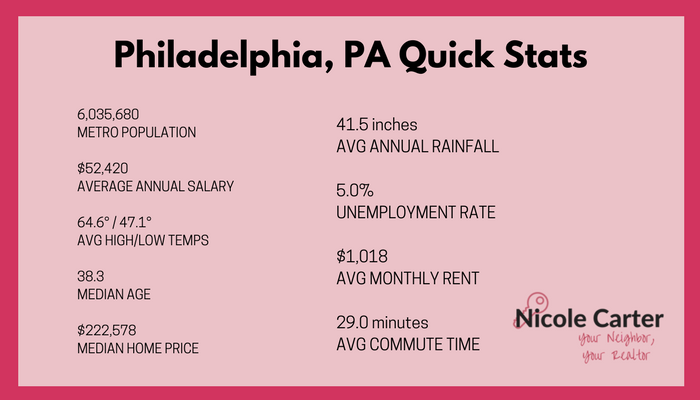 Philadelphia offers a unique setting for an eclectic mix of modern lifestyles, mingling both the edgy and the sophisticated. History and art are pervasive in the city proper. Walking through downtown, you'll likely spot murals and mosaics coating the sides of industrial warehouses and ivy climbing the walls of 300-year-old brick buildings. Culture is well-established in Philly, too, as evidenced by the array of art galleries, music venues and theaters, as well as the nation's oldest art museum.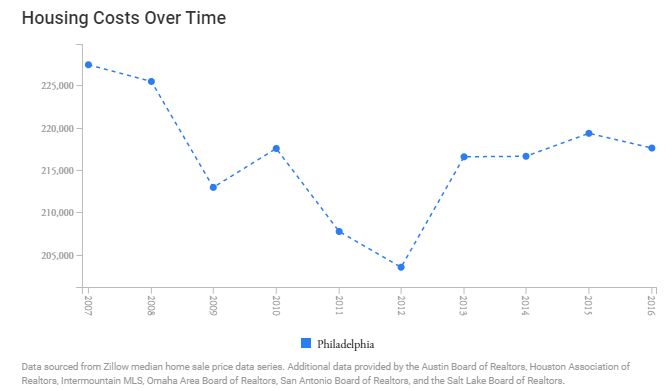 Every section of Philly is distinct. Young professionals cluster in trendy neighborhoods like Fishtown and Old City, where dozens of restaurants and bars provide opportunities to socialize. Areas like Fairmount and Chestnut Hill cater to the more affluent city dwellers with boutique shops and upscale townhomes. Families tend to leave the center city area in favor of the quality schools and larger home options of areas like Manayunk, East Falls and Roxborough.
What's the weather like in Philadelphia, PA?
Winters in Philadelphia can be downright cold, and the metro area is often subject to snowfall. However, during the spring, summer and fall, residents are quick to take advantage of the numerous outdoor spaces.


What's the best way to get around Philadelphia, PA?
The Southeastern Pennsylvania Transportation Authority (SEPTA) offers buses, subways, trolleys and regional train lines throughout the city and the surrounding areas, extending as far as Wilmington, Delaware, and Trenton, New Jersey. The Port Authority Transit Corporation (PATCO) train system connects central Philadelphia to Camden, New Jersey, and other New Jersey towns located right across the Delaware River. Meanwhile, central Philly has a reputation as one of the most walkable major cities in the country, making it easy for residents to forgo car ownership.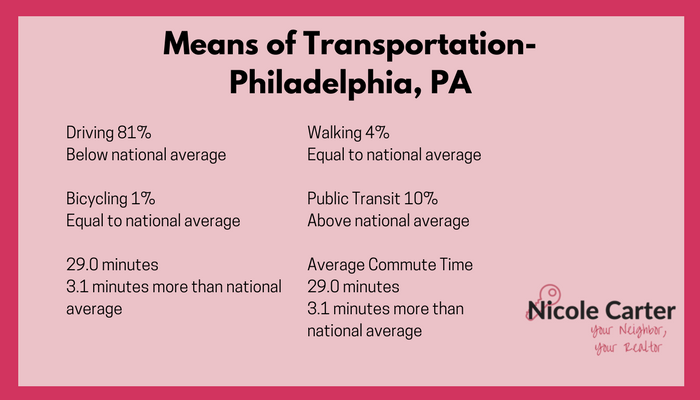 The average commute is about 30 minutes, but it can take longer for those who drive. Traffic can back up in Center City and on bridges, and parking is at a premium in the more congested areas. However, free parking is available in more residential communities.
The Philadelphia International Airport is the largest airport in Pennsylvania and is an international hub for American Airlines. Greyhound Bus Lines also have a major intercity bus terminal, while Amtrak connects Philly to other East Coast hubs by way of the 30th Street Station.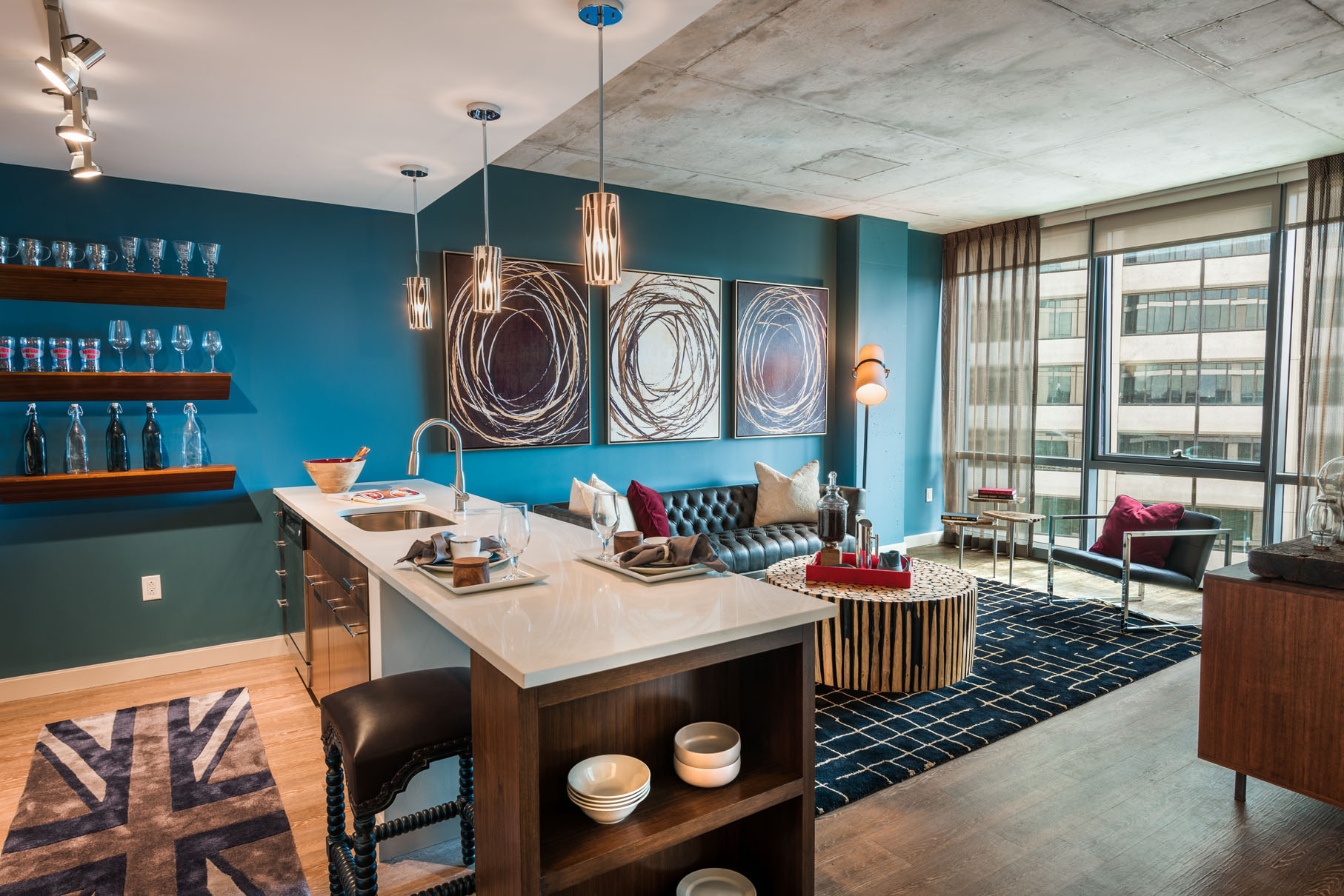 Philadelphia Condo- Center City District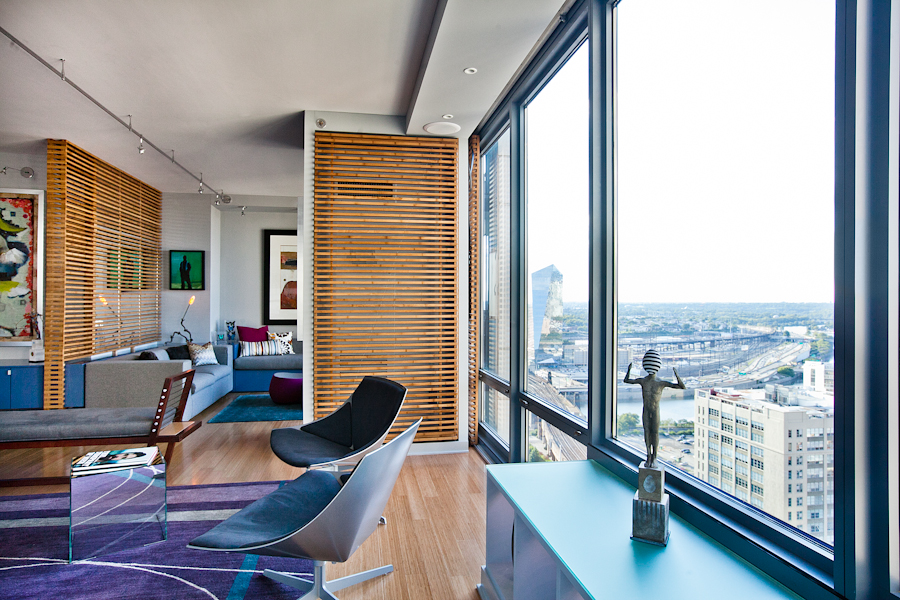 Philadelphia Condo- Center City District
Small public parks are interspersed in the gridwork of Philadelphia, an important aspect of William Penn's design for Philadelphia. These green spaces bring welcome relief from the daily hustle and bustle and are an integral part of the City of Brotherly Love. And the best part? Living here won't break the bank.