Here are the top kitchen trends in Philadelphia moving into 2018.
Painted Gray & Navy Cabinets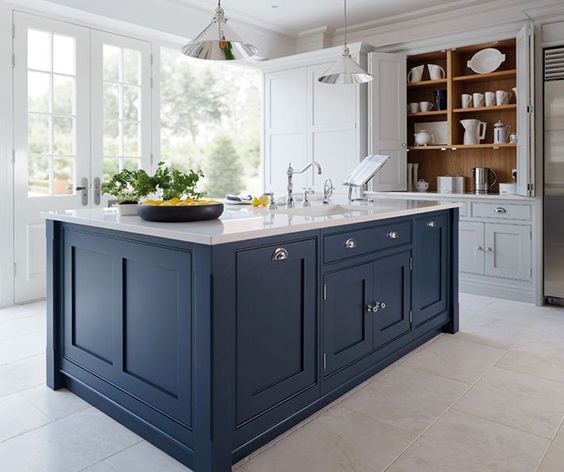 Painted white cabinets have dominated kitchen design for easily the last 5 to 10 years. Many homeowners considered it to be an easy choice. White kitchen cabinets have a certain timeless quality, and always brightened up the space. As a neutral color, white cabinets played equally well with cool blue walls and green pulls and knobs, or warm yellow counters and red curtains alike.
And while we will never stop seeing painted white cabinets go out of style, a couple of new color trends have started to pick up steam in 2017.
First, we have started to see a slight shift away from white, and moving toward gray. Gray shares many of the properties that people love about white, but in a slightly more subdued tone. As a naturally neutral color, gray will also look good alongside warm or cool accent colors.
Dark blue or "Navy" painted cabinets have made a started to make waves this year as well. Practically unheard of only one or two years ago, navy kitchen cabinets have really taken off! Many find the dark blue color to be an unexpected and classy color choice. While not quite as flexible as white or gray, just like a dark pair of jeans, navy cabinets seem to work well with just about any style of decor. Especially popular have been navy-color kitchen islands when paired with white or light-gray perimeter cabinets.
Quartz Countertops
Granite, nearly by definition, is timeless. It was here eons before anyone and will surely outlast us all. However, granite's one great flaw is that it is a porous surface. Unless granite counter tops are sealed and re-sealed properly on a regular basis, that spilled red wine could soak into it, and outlast us all along with the rest of that stone.
Quartz came to the rescue a few decades ago with with the promise of a solid, non-porous surface that was all but impervious to stains and never needed sealing. At the time, however, quartz left many wanting in style department. But boy, how times have changed!! Today's quartz truly delivers in style, design, and flair. Modern manufacturing techniques have allowed the creation of solid quartz counters with designs that mimic the flow and movement previously only seen in granite!
Glass Doors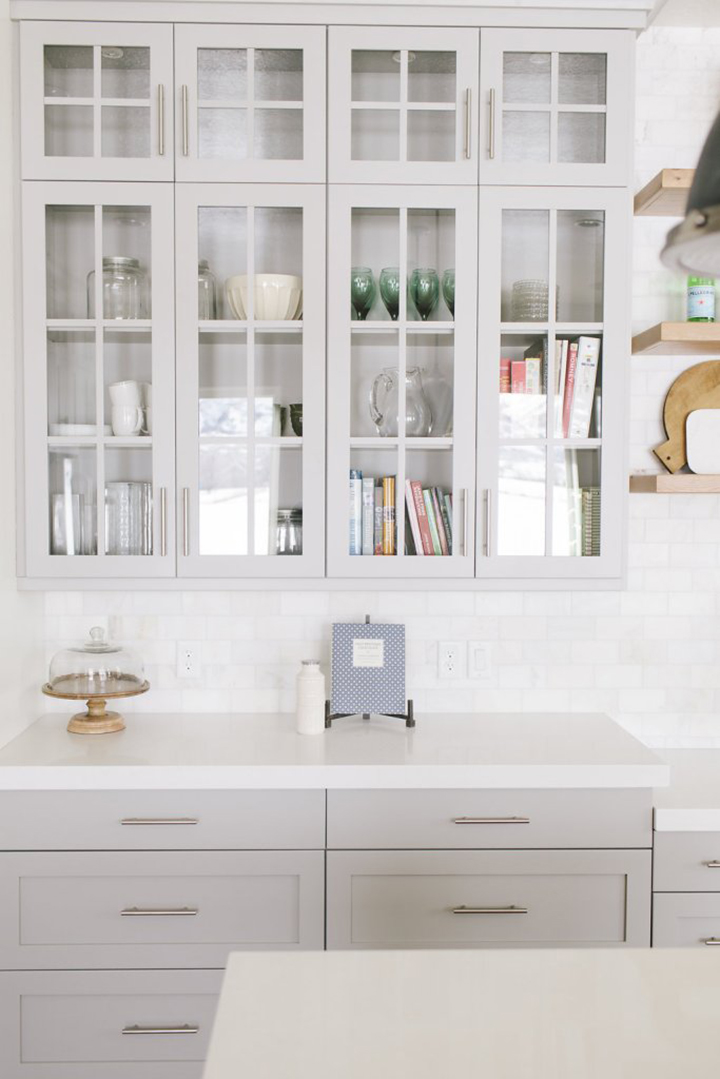 Chances are your grandmother had some type of a hutch or cabinets with glass doors in the upper or wall cabinets. You may remember how she displayed her fine china reserved only for special company, or perhaps even collectible figurines. Well, even though fine china and collectible figurines are a rare find in modern households, grandma was onto something with those see-through doors.
Yes, glass doors do put whatever's inside on display. Your fine and not-so-fine plates, bowls, and cups will be see by all. However, glass door cabinets are also the perfect middle ground between solid cabinets and floating or open shelves. They fool the eye be giving an impression of a much more open space, and yet keep everything protected inside. This means you get the benefit of a more modern, open look, but without all the constant dusting of fully open shelves.
What styles have you seen start to emerge this year, or which do you think will start to really take off in 2018? Tell me in the comments!