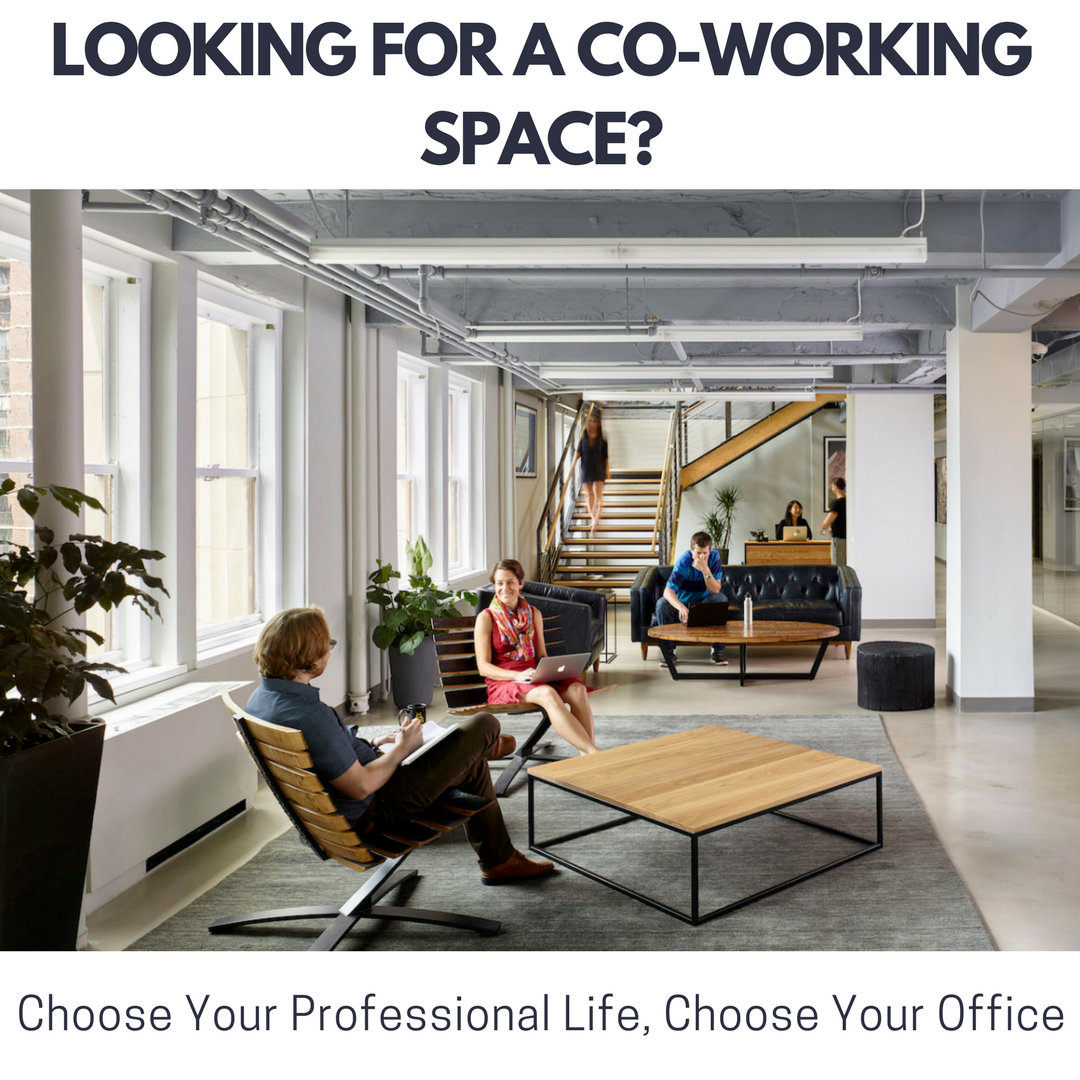 Photograph- Industrious Philadelphia
230 South Broad Street, 17th Floor, Philadelphia, PA 19102
As a REALTOR, I understand you are looking for a house convenient to your office. Here are a few co-working spaces to consider living near.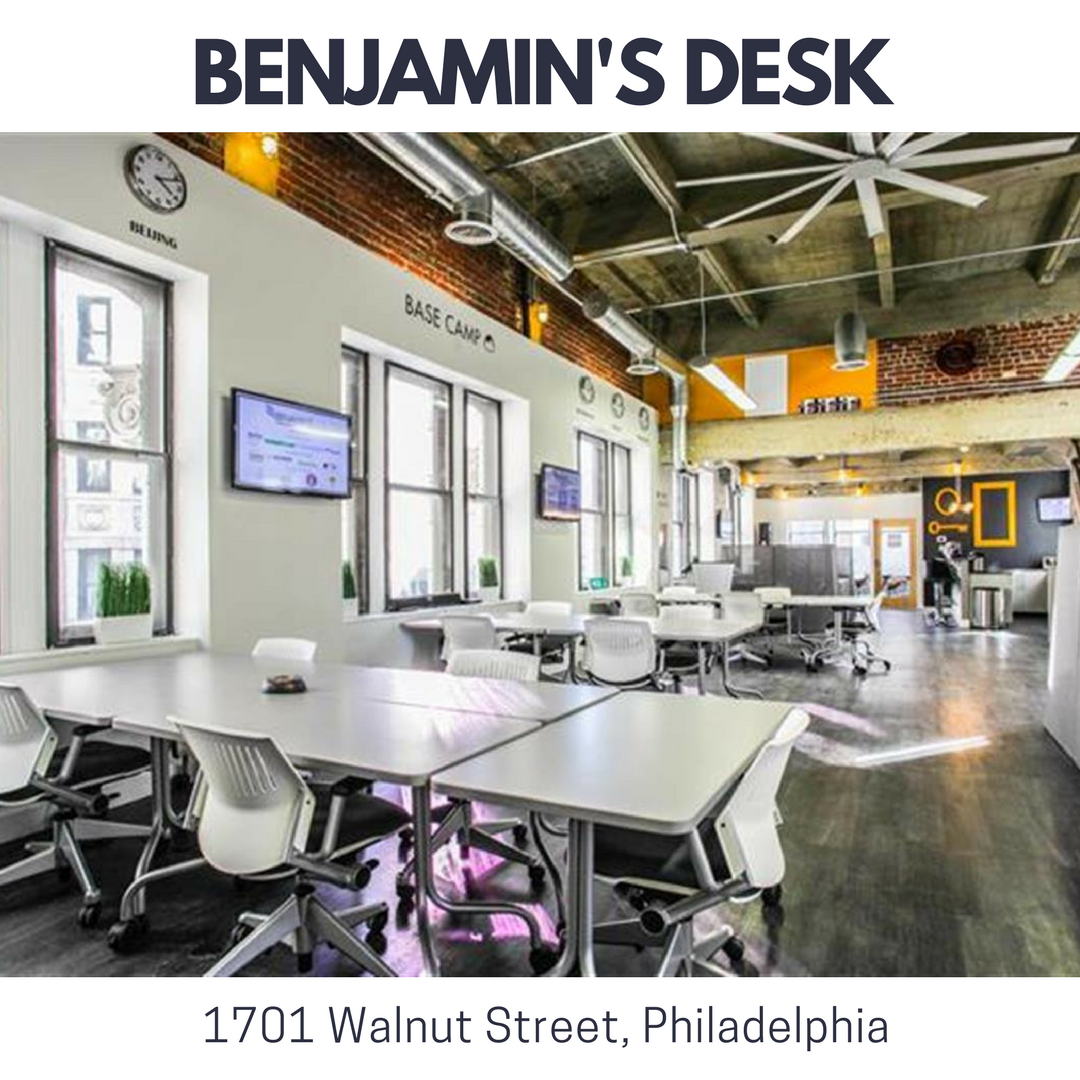 Section- Center City
Benjamin's Desk is located in the Allman building first built in 1910. This space provides a common kitchen space, energy efficient light and air.
Monthly rentals starting at $200.00.
AMENITIES
Multiple private office spaces
Discounted parking
Seasonal food & drinks
Networking & Private events
TRAIN: 16th St. & JFK Blvd (Suburban Station)

PARKING: Patriot Parking - 1616 Chancellor St.
⭐

REVIEWS

"Benjamin's Desk provides the best space in Philadelphia for entrepreneurs to succeed. There staff invests energy into getting to know their members individually. Glad to be part of this community." - Jennifer D. Lansdowne, PA


"The set-up is spread across two very unique floors. The first floor is a quiet space with lots of desks, a nice-sized conference room, some offices and several phone rooms which were available to reserve (perfect for interviews or phone calls). While I noticed some socializing on this floor, it was mostly done in whispers. This is the put your head down and work type of space." - Michelle C. Philadelphia, PA


HOMES FOR SALE NEAR BENJAMIN'S DESK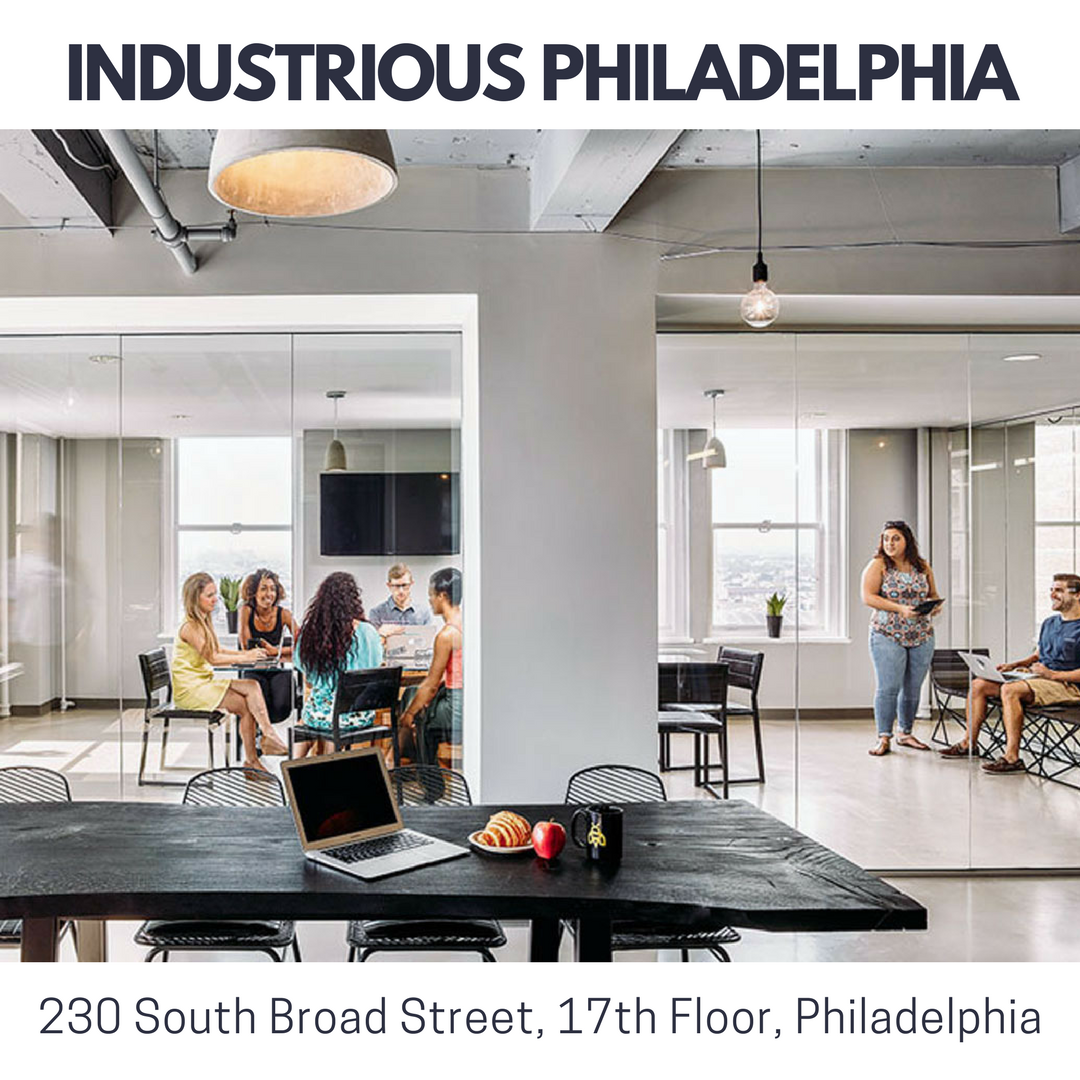 Section- Avenue of the Arts, Center City
Industrious Philadelphia is located in the heartbeat of Philadelphia just off of Broad Street. Immerse yourself in an office with dozens of other entrepreneurs with the same outlook as you. You will get an equal dose of solitude & splendor.
Monthly Rentals starting at $600.00
AMENITIES
Multiple Common Areas & Lounges
Monthly Events
Artist of the Month Exhibitions exclusive to members
Full kitchen
⭐

REVIEWS

"After two and a half years of being at Industrious, I can say without a doubt it is the best "home away from home" someone could want. As an office, it's convenient, and stable - no internet outages or disruptions, and the people/networking is fantastic. I often get asked how I stay up to date with the newest trends in technology, and my answer every time is "I use the people around me who specialize in all sorts of great and different technologies". Industrious affords me that opportunity." -Brody C. Conshohocken, PA


"Couldn't be happier to have found this amazing space! I switched to Industrious after having a home office for many years and my productivity has gone through the roof! The services are incredible, from the free coffee to the limitless printing. The community is also great, and there are endless networking opportunities. Having 24 hour access makes you feel like the space is truly yours. Great views, great offices, great people. I love it here." -Michael T. Southamption, PA




HOMES FOR SALE NEAR INDUSTRIOUS OFFICE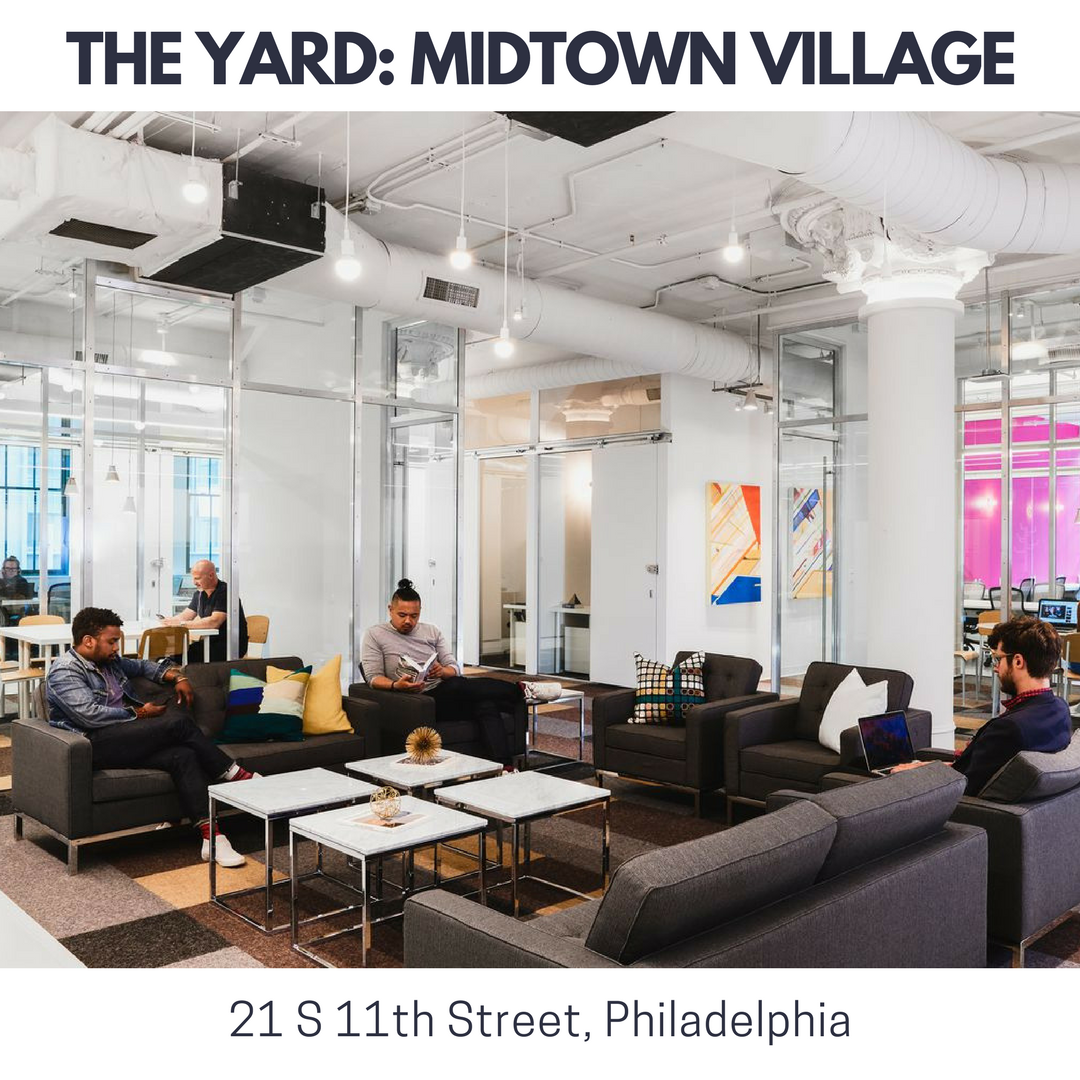 Section- Midtown Village
New to Philadelphia as of March 2017, The Yard offers 2000 square feet of shared & private office spaces for business owners & busy individuals.
Monthly prices start at $350.00.
AMENTIES:
Private Art Gallery featuring new artists each quarter
Bike Storage
High-speed WiFi
Meeting Rooms
Rooftop Lounge
24 hour security
⭐

REVIEWS

"I worked at a different location in NYC and came to Philadelphia to train a new employee just as this place opened. It was very clean and in a great location. The staff was fantastic and I'd recommend it to anyone looking for an office." -Sebastian I.

"A beautiful building filled with wonderful people. I have rented offices from multiple coworking spaces and this is by far the best there is. I highly recommend a membership here!" -Charlotte V.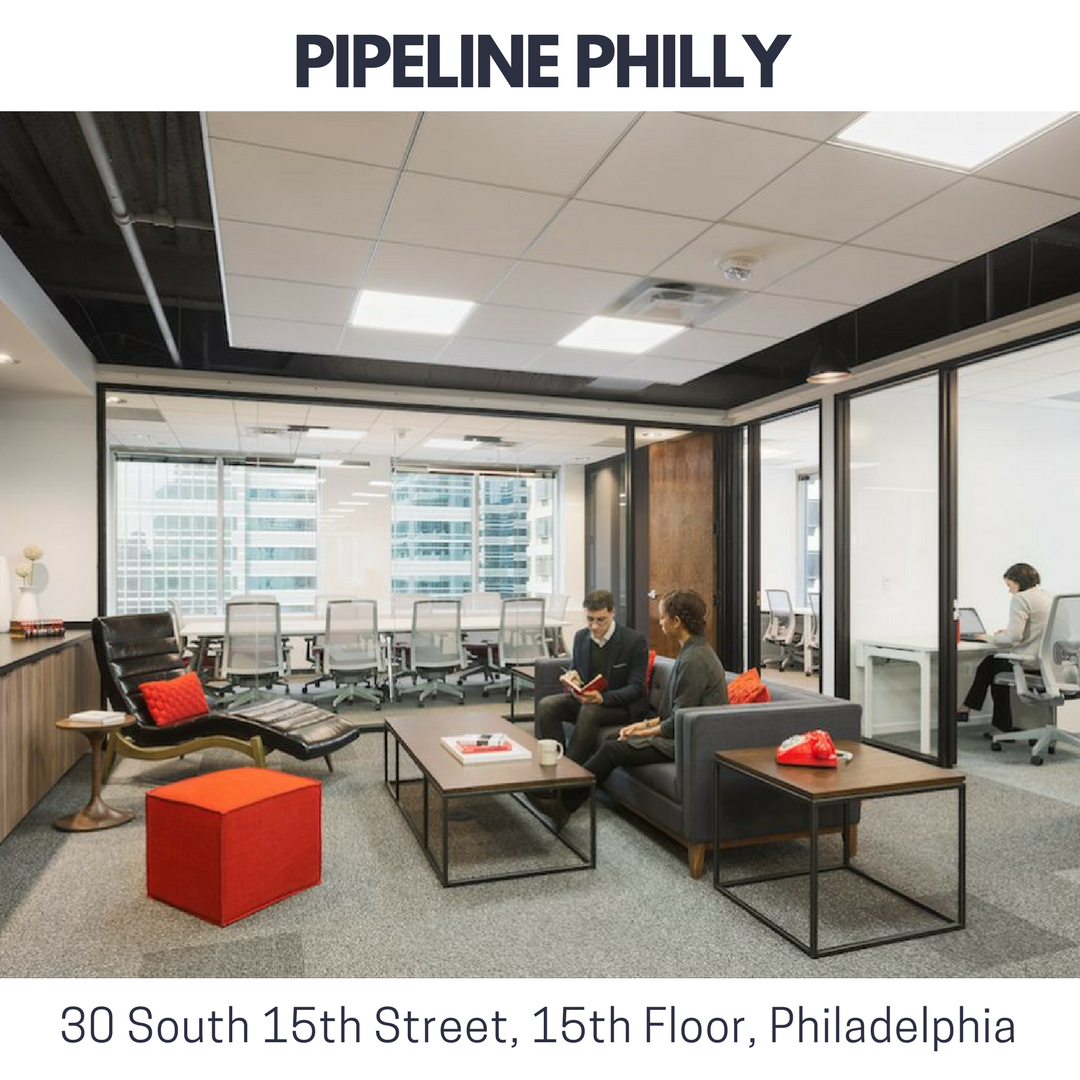 Section- Center City (near City Hall)
Pipeline Philly brings Independent business owners together to collaborate, grow & engage. This location was established in 2014 to attract entrepreneurs
to the space over the local crowded coffee shops or libraries. Members & visitors rave about the views & high quality technology.
Monthly prices start at $100.00.
Amenities:
Free internet & receptionist service
Move in within 24 hours
Free social events & professional development programs
⭐

REVIEWS

"Feels like a movie sometimes. Upscale really up to date with technology." -Samuel B.

"Office share with a amazing view. Great meeting spaces." -Andrew W.




HOMES FOR SALE NEAR PIPELINE PHILLY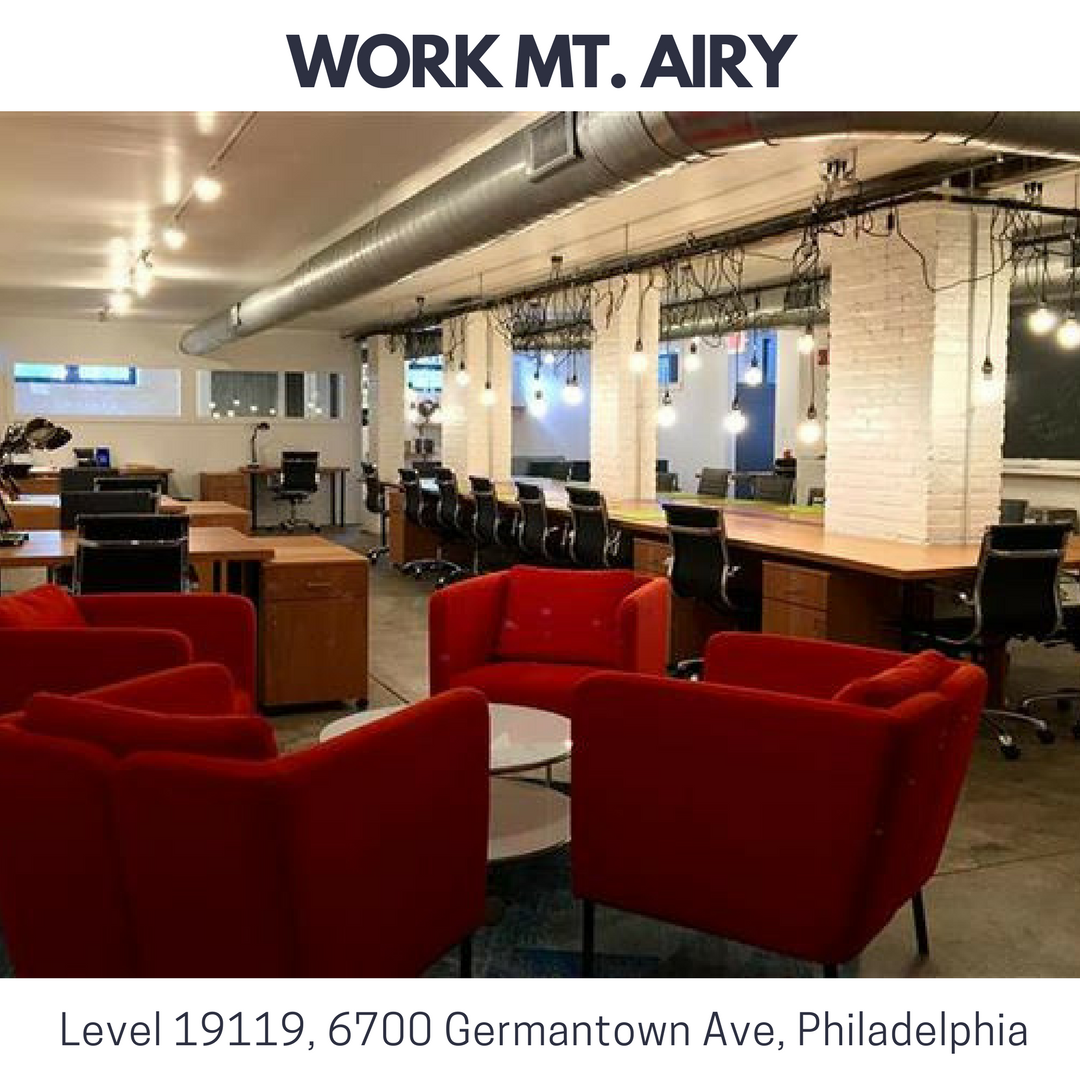 Section- Mount Airy
Work Mt. Airy accommodates business owners & individuals for a one day desk or a monthly private office. This location entertains events & private meeting at a custom service. Mount Airy is located in Northwest Philadelphia holding a strong sense of community & diversity through the years. It is perfect for the person who wants to work in a quieter section of the city.
Monthly prices start at $60.00.
AMENITIES:
Host workshops & events
Dedicated desk to full office
Connect with other business owners each day
Free Wifi
⭐

REVIEWS

"Great space! Had everything we needed for our meeting. Will definitely be back and refer others." -Pamela N.

"The contact was there to meet us on the first of two days at this location to orient us to the facility. They were very accommodating." -Larry J.





HOMES FOR SALE NEAR WORK MT. AIRY